Ted Mosby has dated
a lot
of women on
How I Met Your Mother
. We wouldn't
call him a "slut"
exactly, nor would we describe his dates as
"random skanks,"
but the architect has certainly had more than his fair share of Mrs. Right Nows along his journey to find Mrs. Right. Some of them were guest stars, some of them were series regulars, and some of them didn't even have names (sorry,
Blah Blah
– we mean, Carol). But rich or poor, blonde or brunette, one thing united them: They all fell under Mosby's strange spell.
And now is the time, in the grand tradition of
nuts
and
pies
, to rank them.
A full accounting of all the women Ted has been involved with during
HIMYM
's nine-season run would take a lifetime to go through, so we're leaving off the one-night stands (sorry,
Trudy
), the one-date wonders (sorry,
Jen
) and all of the drunken make-out partners (sorry,
Amy
). Instead, we're focusing on the ones who made an impact, the women who stuck around by virtue of their good humor, sex appeal or the fame level of the actress who played them. We'll be starting with the worst and moving on the best – and you might be surprised when you see who ended up at No. 1.
10. Karen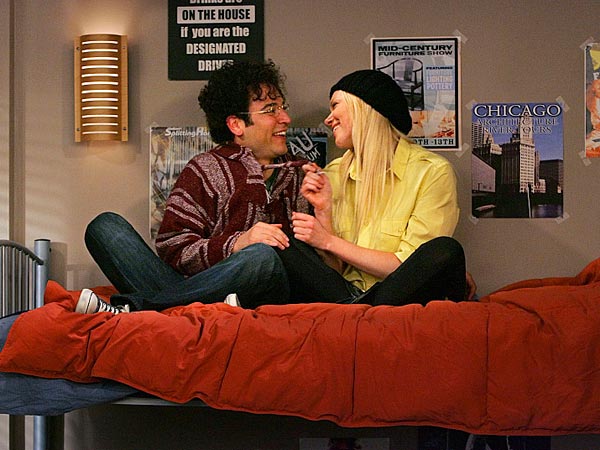 Played by:
Laura Prepon
Number of episodes:
Three
There were worse women who appeared on
How I Met Your Mother
– we will never forgive
Vicky
from "The Naked Man" for her opinion on Pablo Neruda – but of all of Ted's official girlfriends, Karen was the pits. She cheated on him, then cheated
with
him, and in general was just a frustrating person to be around. When Prepon showed up in prison on
Orange Is the New Black
, a tiny part of us hoped she was locked up for crimes against Ted Mosby.
9. Zoey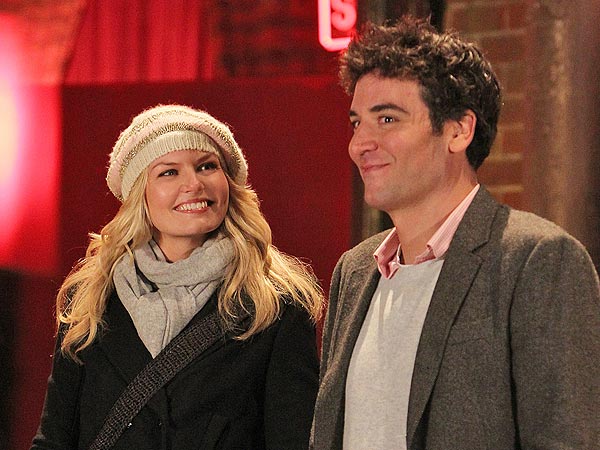 Played by:
Jennifer Morrison
Number of episodes:
13
A collection of words fans used to describe Zoey during
HIMYM
's sixth season: "so annoying," "manipulative," "ugh" and "basically a sociopath." She treated Ted fairly crappily in both his personal and professional life, and on top of that she broke the heart of Kyle MacLachlan, too! Unforgivable.
8. Becky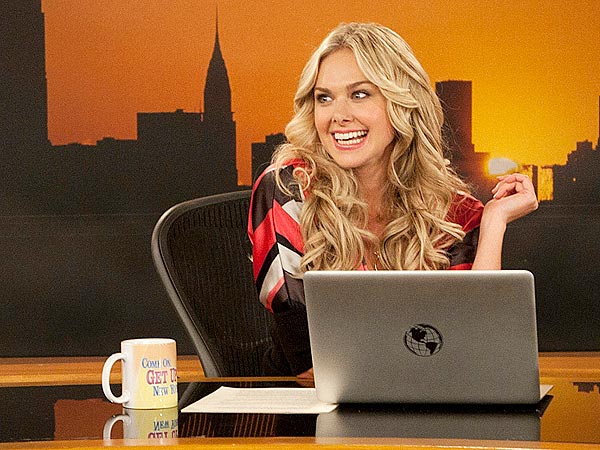 Played by:
Laura Bell Bundy
Number of episodes:
Five
Becky had one character trait, and it was that she talked like a baby. In the realm of
HIMYM
characters with a single defining trait, that comes somewhere between
"Is really gullible"
and
"Knows Krav Maga."
Still, she ended up marrying Kyle MacLachlan, so she must have had
some
redeeming qualities.
7. Cindy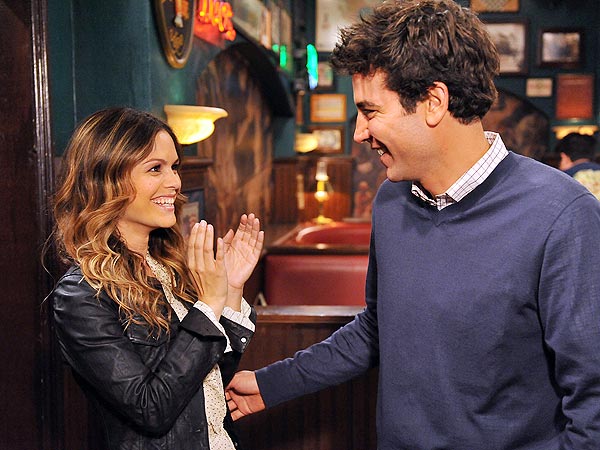 Played by:
Rachel Bilson
Number of episodes:
Four
She and Ted didn't have that much in common, until they had
too
much in common, especially their taste in women. She's probably the only
HIMYM
character to kiss both Ted and The Mother, though.
6. Jeanette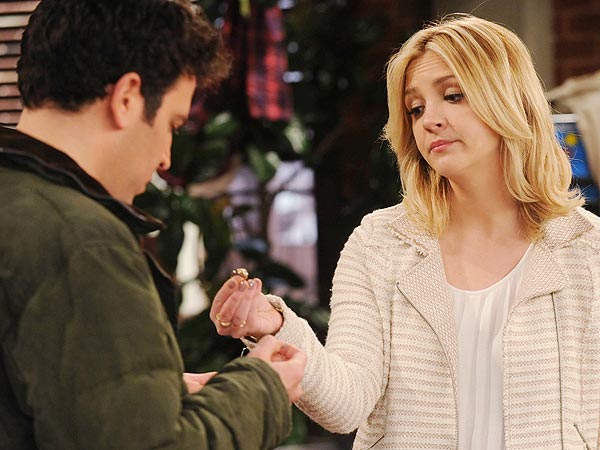 Played by:
Abby Elliott
Number of episodes:
Five
Hear us out. Yes, this policewoman was slightly unstable. But that very instability was the exact thing that made Ted get serious about settling down. And, more important, she was the one who finally got rid of Ted's red cowboy boots. Fire – their only weakness!
5. Naomi (aka "The Slutty Pumpkin")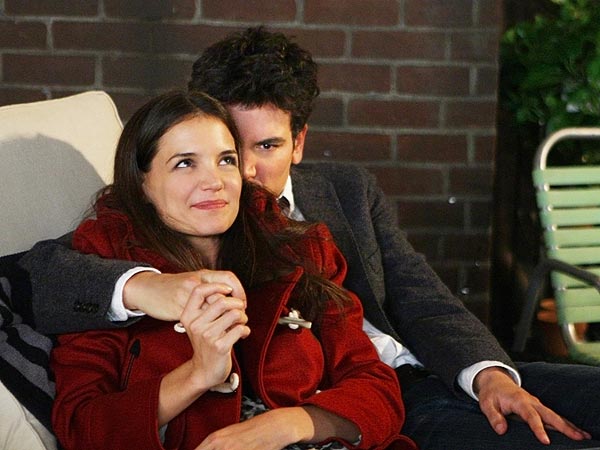 Played by:
Katie Holmes
Number of episodes:
Two
Honest. Level-headed. Romantic enough to nurse a crush for 10 years. Great taste in Halloween costumes. If Naomi had only had any chemistry with Ted, she would have been the perfect woman.
4. Stella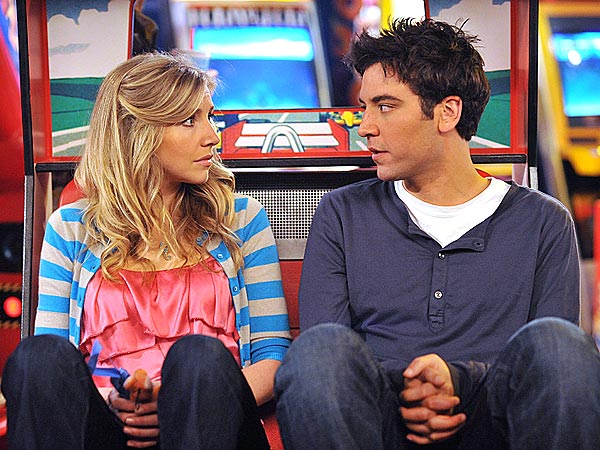 Played by:
Sarah Chalke
Number of episodes:
10
With Stella, how do you balance the good (the
"two-minute date,"
quite possibly the best thing
HIMYM
has ever done) with the bad (leaving Ted at the altar)? As the series pointed out, you don't have to. As a man who is
the exact opposite of Ted in every way
once said, "Stelllllaaaaaa!"
3. Robin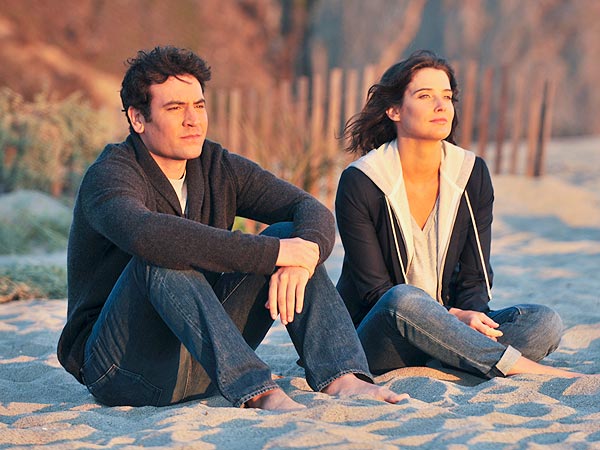 Played by:
Cobie Smulders
Number of episodes:
208
The first few seasons of Ted and Robin's roller-coaster relationship were handled almost perfectly. From the sucker-punch ending of "And that's how I met your aunt Robin" in the pilot, to their romance and devastating breakup in season two, to their subsequent friendship in season three, it all worked on us like a charm. Then Robin and Barney got together, which seemingly put the Ted and Robin thing to bed for good. But it didn't take, and the on-off romantic tension between them continued for five whole years! It took Ted literally until the day of Robin's wedding to let Robin get away for good – even
Lost
didn't string along its love triangles for that long.
2. The Mother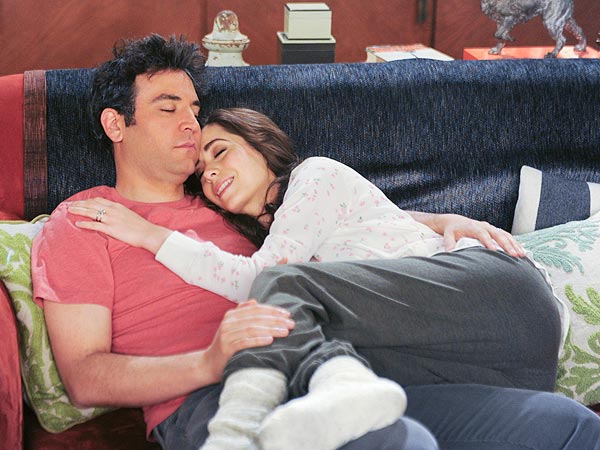 Played by:
Cristin Milioti
Number of episodes:
25
Let's get this out of the way: The Mother (both as a character and as played by Milioti) is fantastic. She's almost single-handedly redeemed every part of season nine she touches. But there were times before we met her that we feared she would end up only being a collection of adorable quirks and ... in our heart of hearts, we have to admit that she still kind of is. Blame the structure of the season, and of the series itself: The show has spent so much time telling us she's perfect for Ted, and so little time actually showing them together, that their romance feels a little weightless, especially compared to what Ted had with our number-one choice ...
1. Victoria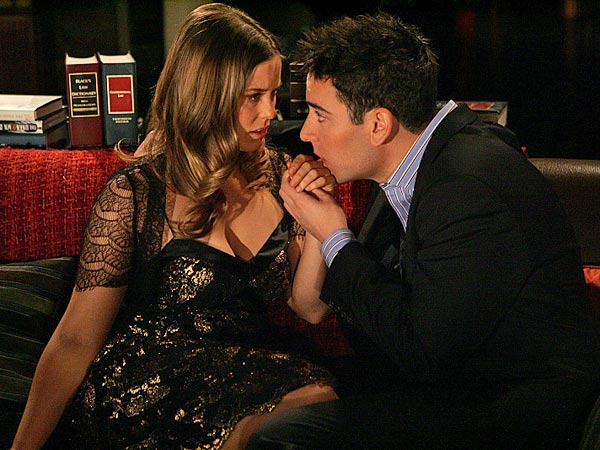 Played by:
Ashley Williams
Number of episodes:
16
Maybe it's our residual love for
Good Morning Miami
talking, but we were hoping Victoria was The One for Ted ever since her first appearance in season one, and her brief return a few years ago only solidified the feeling. She was smart, she was funny, she baked – all perfect qualities on a Mosby-style checklist – but she was also mature and assertive enough to call Ted on his BS when the occasion called for it. This season,
Robin agreed
: "The pastry chef was the best. No question." She might be a little
too
good for Ted, but hey – if we're being honest, most of the women on planet Earth are too good for Ted.
Below, watch PEOPLE's super cut of all the women who aren't the mother on How I Met Your Mother:
Like us on Facebook for more stories like this!