Broadway instant-classic
Jersey Boys
is about to get a few more fans.
More than 20 million people have already seen (and sang along with) the jukebox musical that follows Frankie Valli and the Four Seasons and their rags-to-riches rise through inescapable hits like "Big Girls Don't Cry," "Sherry" and "Working My Way Back to You."
Warner Bros. is bringing the screen adaptation of the stage hit to theaters June 20. Clint Eastwood is the director.
Making his major Hollywood debut is John Lloyd Young in his Tony-winning role as Frankie Valli.
"To be making a movie in a lead role with [Clint Eastwood] as the director? I still can't believe it," Young tells PEOPLE, admitting working with Dirty Harry was intimidating at first. "He's an icon, a very nice man and a very, very good director – but also real tough to read."
While Young, 38, notes there will be some differences between the stage and screen versions, the changes are natural.
"The film is the follow-through of what you can imagine would happen when you see the show on stage: It goes deeper," Young says.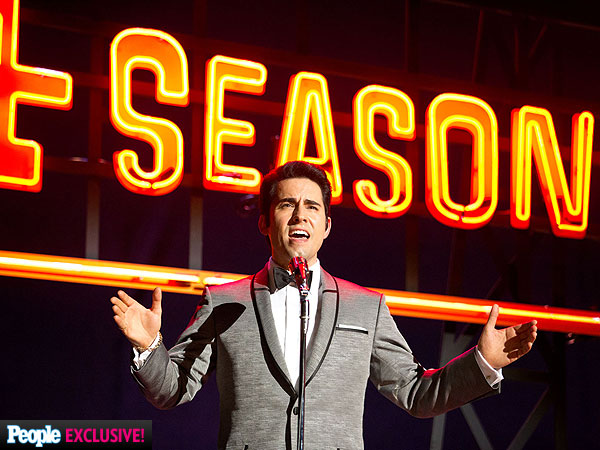 Young was actually able to develop his character with some help from the pros. Two of the original band members (including Valli) are producing the film.
"I've known Frankie since the original [2005] Broadway production, and I've learned a tenacity and fighting to get your talent out there, which he has never stopped doing his entire life," the actor tells PEOPLE. "One of the reasons people respond so well to his character in this show is because he's like a walking depiction of the American dream."
And what's next for the rising star? Young's not sure if more stage or screen acting is in his future, because "I've learned that when I set out to do something, the opposite happens," he says. "So whatever great role is next, it won't matter where it is."
For more on the movie
Jersey Boys,
pick up the latest issue of PEOPLE, on newsstands Friday