Break out your boom box
, because April 14 is
Say Anything
's 25th anniversary.
Cameron Crowe's 1989 directorial debut tells the
teenage love story
of alternative dude Lloyd Dobler and goody-goody scholar Diane Court. As always, opposites attract and eventually ride off into the sunset (or, in this case, fly to England) – but not before coping with a meddling papa and immortalizing an iconic Peter Gabriel slow jam.
Starring John Cusack and Ione Skye,
Say Anything
is a film with heart and a surprising amount of philosophy. It's a mix that has helped this rom-com
outlast the '80s
and find new fans each year.
Do you want to know what love is? Lloyd Dobler is here to show you. Below, 15 ageless life lessons from
Say Anything
.
1. A pen is a poor token of affection
2. But grand romantic gestures never go out of style
3. Especially when Peter Gabriel is on board
4. Kickboxing is the sport of the future
5. Men > Guys
6. Want to impress her? Write a letter
7. Never settle for subpar
8. Freedom of choice is a fail-proof excuse
9. Trench coats can be dreamy
10. Keep a blanket in your car at all times
11. To love and to need are two different things
12. Dating doesn't have to be complicated
13. Watch out for broken glass
14. The '80s were a great time to be a teenage girl
15. Twenty-five years later, Lloyd Dobler is still the ideal man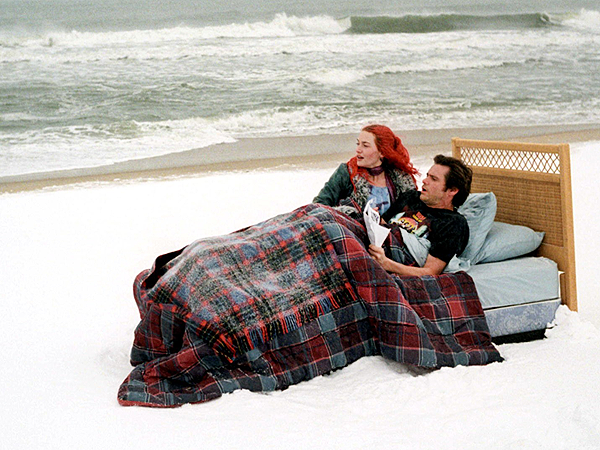 Like us on Facebook for more stories like this!