Joanie 'Chyna' Laurer, the professional wrestler and reality TV personality, died Wednesday. She was 45. Laurer's career, like that of many professional wrestlers, was marked by a series of unhappy twists and turns. But Laurer was a complicated, fiercely individualistic woman, as you'll soon see.
Laurer was born in Rochester, New York. Her childhood was erratic from the get-go: Her parents divorced when she was about four, and she eventually grew up with three different stepfathers and one stepmother, moving around frequently. Laurer claims in her autobiography that she was kissed by a teacher in seventh grade, around the same time she began purging after she ate. She ran away from home at 16 and eventually finished her last year of high school in Spain.
Laurer majored in Spanish Literature at the University of Tampa, graduating in 1992. She claimed she was raped by two men at a party during her time in school, which also including a stint in the ROTC. Laurer later served in the Peace Corps in Central America, from 1993-1995.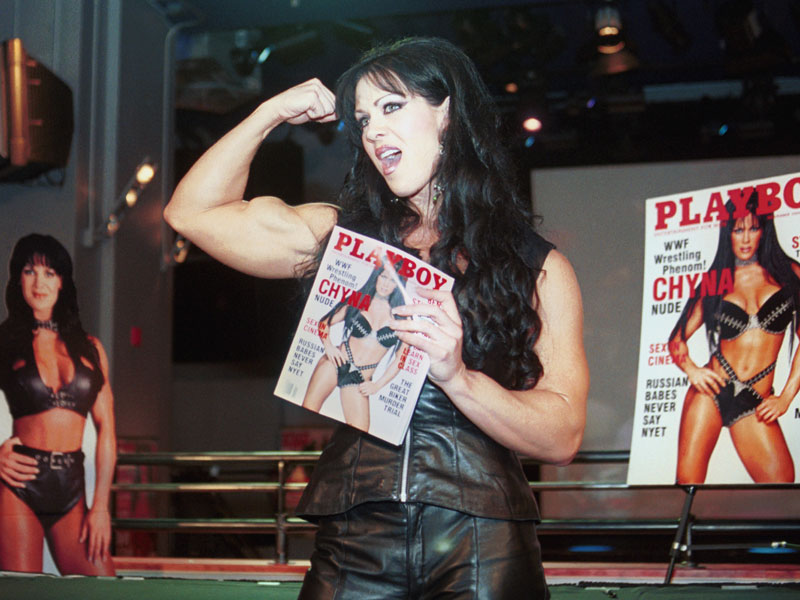 Spencer Platt / Newsmakers
Returning to the States, she held a number of odd jobs: Cocktail waitress/bartender, rock singer, 900-number chat line worker, beeper saleswoman and belly dancer. Eventually, her passion for weightlifting (which started as a teen) took her to professional wrestling at a gym owned by 1950s wrestling star "Wladek "Killer" Kowalski in Massachusetts. By 1995, she'd had her first match, and by 1996, was involved in something of a bidding war between the World Wrestling Federation (now World Wrestling Entertainment) and World Championship Wrestling after meeting WWF performers Paul "Triple H" Levesque and Shawn Michaels after a show.
Laurer made her WWF debut in 1997 as a "bodyguard," billed as "the Ninth Wonder of the World." She played a "heel" or villain, frequently interfering in matches on Triple H's behalf, usually by uppercutting his opponent in the groin at a crucial moment. While in the WWF, Laurer broke ground for female wrestlers: She was the first woman ever to enter the WWF's yearly Royal Rumble event and the first female Intercontinental Champion.
Laurer posed for
Playboy
in 2000, which was eventually worked into her storyline within the WWF. Eventually,
Laurer told The Sun in 2005
, she discovered that Triple H, by now her fiancé, was having an affair with WWF owner Vince McMahon's daughter, Stephanie.
"I found out about it," she said, "confronted Vince and lost my job … I was told face-to-face by Vince McMahon that we would be renegotiating contracts and how grateful he was that I was part of his company and how professional I had been about the whole thing, after Paul and Stephanie had been lying to me. I was then faxed a letter saying I would not be needed for the rest of my contract."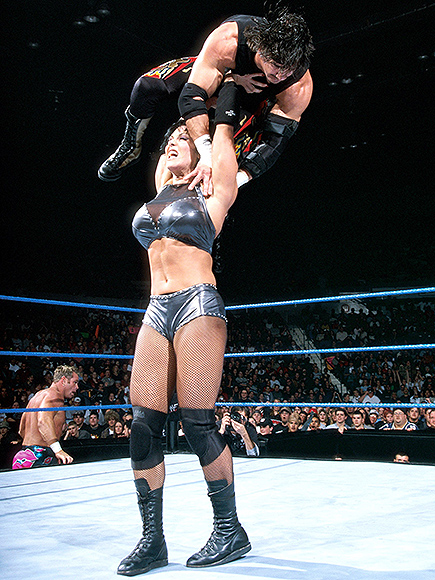 Laurer wrestled in Japan for a time before
she and then-boyfriend Sean Walton (known professionally as wrestler X-Pac) approached
Red Light District Video to release a homemade sex tape they'd made. Later, Laurer would claim ignorance and say Waltman acted on his own, though eventually she released several more porn videos, in 2009, '11, '12 and '13.
In 2005, Laurer was one of the houseguests in Season 4 of VH1's
The Surreal Life
, part of a cast that included rapper Da Brat,
America's Next Top Model
winner Adrianne Curry,
Brady Bunch
star Christopher Knight, model Marcus Schenkenberg, actor Verne Troyer and founding member of the Go-Go's, Jane Wiedlin.
The Surreal Life
provided a glimpse into Laurer's personal problems: She often appeared intoxicated and argued frequently with Waltman on-air. (Their relationship culminated when she was arrested in 2005 for assaulting him.)
She confessed
to once attempting suicide with pills in an episode.
Laurer's disastrous appearance on Howard Stern's radio show in 2005 was another warning sign. Slurring her words and unable to keep a coherent train of thought,
Laurer professed
that she wanted to stop doing drugs, but also offered that she would do a line of cocaine if it were in front of her.
She claimed
that she sought treatment for depression following her appearance on the show.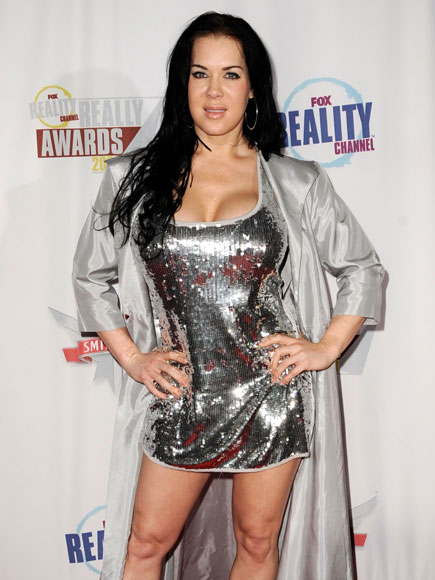 Frazer Harrison / Getty Images
In 2008, she appeared on
Celebrity Rehab
,
eventually admitting
that she "might just be an addict." (Incidentally, Laurer is the sixth
Celebrity Rehab
alum to die since appearing on the show.) By December 2008, she was hospitalized after being found passed out after a night of drinking with cuts on her arms;
TMZ would claim
that Laurer's blood alcohol level was too high for her to undergo a psych evaluation. She was hospitalized
again in 2010
and
2012 after
behaving erratically at a porn convention.
Laurer's father died in May 2014. She opened up about her life
in a 2015 interview with Vince Russo
and claimed to have repaired her relationship with her mother, from whom she had been estranged since she was 16.
She told VICE in July 2015
that she'd spent time teaching English in Japan to get away from media scrutiny. "I'm a different person now," she said. "I want to be able to come home and do my thing," she said, tearing up, "in my country, with the hard work that I've done and everything that I've gone through and be my own success."
L.A. Assistant Chief Coroner Ed Winter tells PEOPLE that Laurer "died of either natural causes or an accidental overdose ... There was evidently some medication [around her] but I think people are surmising."
"I never lost sight of myself," Laurer told the
Sun
in 2005. "Even when the whole world thought I had because of hearsay and gossip and perceptions. I've let all those people out there who thought I'd disappeared, or thought this and that about me, know that they can always bet on Number Nine."
Reporting by JODI GUGLIELMI