Harley Pasternak Blogs About the Benefits of Eating Avocados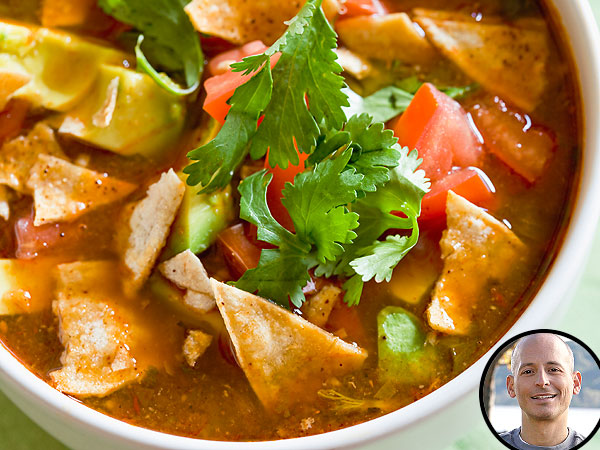 Every morning I receive an email with the newest scientific studies published in the exercise and nutrition world. Once in a while, a study comes up that makes me excited enough that I have to blog about it. Below is one of these studies.

Researchers from UCLA's Center for Human Nutrition revealed some interesting new information on the health benefits of Hass avocados. The study was divided in to two groups – one ate hamburgers with fresh Hass avocado halves, and one ate them without the avocados. 

Results showed significant heart health advantages when the avocado and the burger were eaten together, rather than the plain burger.

The group that ate the burger with the avocado had lower levels of inflammation indicators (a key risk factor for heart disease), lower triglyceride levels (a type of fat in the bloodstream that can lead to the hardening and narrowing of your arteries) and superior arterial blood flow than those that ate the burger plain.

I've always been a huge fan of avocados. A true superfood, they're high in fiber, vitamin E, cancer-fighting carotenoids, and perhaps most importantly, they're an amazing source of heart healthy monounsaturated fats.  

Much like its healthy-fat containing cousins olives and almonds, avocados are calorically-dense, but they're also nutrient dense. Moderation is key, and you don't need much for your body to reap the benefits.  

I find avocados are a great way to add some "richness" to many of my recipes and make for a healthier alternative to butter (on toast) and cream (in soups).

Below is a delicious tortilla soup recipe my clients really enjoy.  You can also find some great guacamole and smoothie recipes online.


Tortilla Soup with Avocado
Ingredients
4 medium corn tortilla(s) 
½ tsp garlic powder
¼ tsp cayenne pepper
1 small yellow or white onion, finely chopped 
1 clove garlic, minced 
2 medium ripe tomatoes, finely chopped
1 medium yellow pepper, finely chopped
1 ripe avocado, pitted and sliced length-wise
1 medium serrano or jalapeno chile, seeded and minced
3 cups reduced-sodium chicken broth
2 Tbsp fresh cilantro, minced, divided 
Salt (to taste)
½ tsp black pepper 
¼ cup low-fat shredded cheese (optional)


Directions
1. Preheat oven to 400ºF.
2. Create a mixture of the garlic powder and cayenne pepper. Dust both sides of each tortilla with the mixture, then cut each into strips, about 1-inch wide. Place on cookie sheet; bake until just crisp, about 9 minutes. Remove from oven and set aside.
3. Coat a medium pot with a light coat of cooking spray, and add chopped vegetables and sauté until soft – about 5 minutes.
4. Add broth, half the cilantro and salt and pepper and cook about 8 minutes.
5. Ladle soup into 4 bowls. Top each with the cheese, toasted tortilla strips, sliced avocado, and remaining cilantro. Serve hot. Serves 4

How do you like to cook with avocados? Tweet me @harleypasternak – and let me know.

Check back every Wednesday for more insider tips from celebrity trainer Harley Pasternak on Hollywood's hottest bodies – and learn how to get one yourself! Plus: Follow Harley on Twitter at @harleypasternak