Prince Harry: I Let Down My Family, My Friends, Myself in Photo Scandal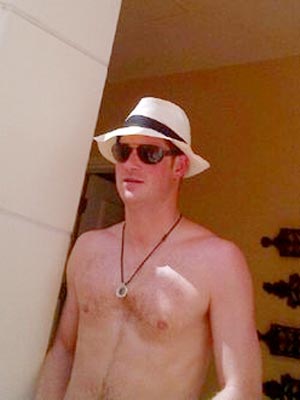 Prince Harry might know just what went wrong in last August's photo scandal involving his naked antics in Las Vegas.

"It was probably a classic example of me probably being too much army, and not enough prince. It's a simple case of that," he said during an interview at his military base in Afghanistan.

Harry, 28, was partying in the hotspot just before he was deployed to Afghanistan, when embarrassing photographs of him were released.



"At the end of the day I probably let myself down, I let my family down, I let other people down," he said. "But at the end of the day I was in a private area and there should be a certain amount of privacy that one should expect."

"Back home all my close friends rallied round me and were great," he added.

The furor highlighted not only the issue of privacy but the difficulties of being a prince and taking part in normal life.