See the Birth Scroll Given to William & Kate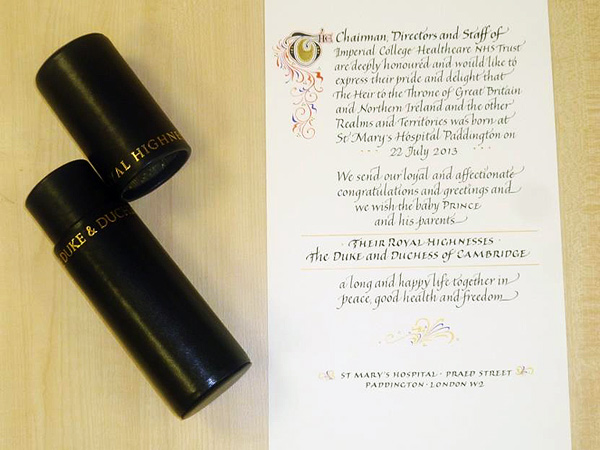 New parents Prince William and Kate were handed a special scroll marking the birth of son Prince George when they left the hospital.

The gift is almost identical to the one made 31 years ago to celebrate William's birth at the same place – the private Lindo Wing of St. Mary's Hospital, London.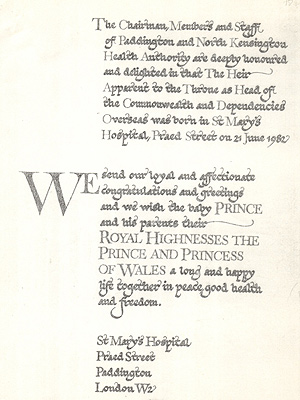 Imperial College Healthcare NHS Trust

The memento was inscribed by hand, using traditional calligraphic styles and presented in an embossed leather case.

Thanking staff, Sir Richard Sykes, chairman of Imperial College Healthcare NHS Trust which runs the hospital, said in a statement, "It will always be a source of great pride for the Trust and everyone who works here that the baby, like his father, was born in the Lindo Wing at St Mary's and we would like to wish him the very best of luck for the future."

William and Kate have invited well-wishers who would like to give their own gift to make a donation in lieu of that to a local children's charity or to the charity linked with the hospital trust – Imperial College Healthcare Charity.

Can't get enough about the royal baby? Be among the first to know the news! Sign up below for our daily newsletter to find out about the new addition and other special offers – so you'll be the first to know everything from the baby's name to how the new mom and dad are adjusting to parenting.