Prince George Commemorated with New Jewelry Line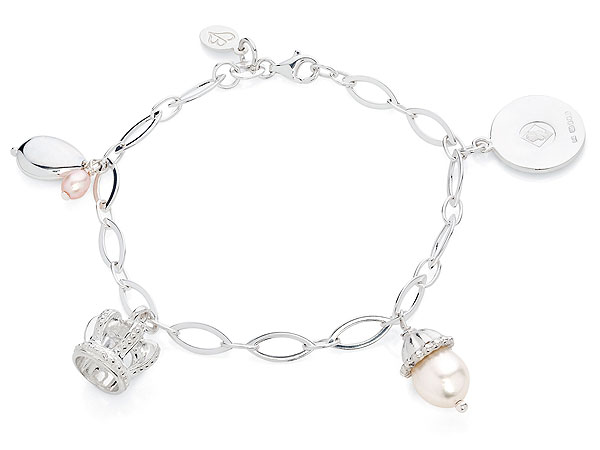 The birth of Prince George is being marked in many ways, and now jewelry is on the list.

The collection's designer, Claudia Bradby, has worked with the Duchess of Cambridge before and draws her inspiration from the Middleton crest, which features three acorns to represent their three children – Kate, Pippa and James.

"Mighty oaks from little acorns grow – that's the saying and the sentiment behind it," Bradby tells PEOPLE, adding: "Plus, it has some relevance to them as a couple because the inspiration for the design was drawn from her own family crest."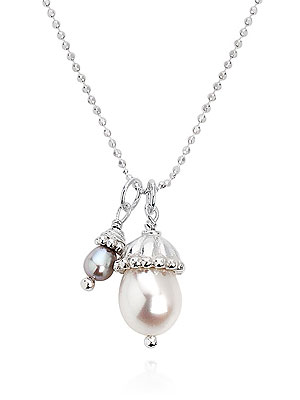 Bradby's designs include a silver necklace with a pearl acorn charm as well as a silver bracelet with royal-themed charms.

Bradby collaborated with Kate in 2007 on a line of jewelry for Junior Jigsaw (Kate worked as the accessories buyer for the fashion label at the time). Bradby says she found the then-girlfriend of Prince William to be "warm, charming and intelligent," although it was through her husband, Tom Bradby – former royal correspondent for ITV who conducted the official engagement interview – that she attended the royal wedding.

Having been impressed with Kate from their first meeting, Bradby says she has no doubt Kate will excel in her newest role. "I think she will be a fantastic mother. She has a really fantastic mother herself and she comes from a very stable family. I think she has got everything going for her," she says.

Can't get enough about the royal baby? Be among the first to know the news! Sign up below for our daily newsletter to find out about the new addition and other special offers – so you'll be the first to know everything from the baby's name to how the new mom and dad are adjusting to parenting.