Trisha Yearwood's Iced Sugar Cookies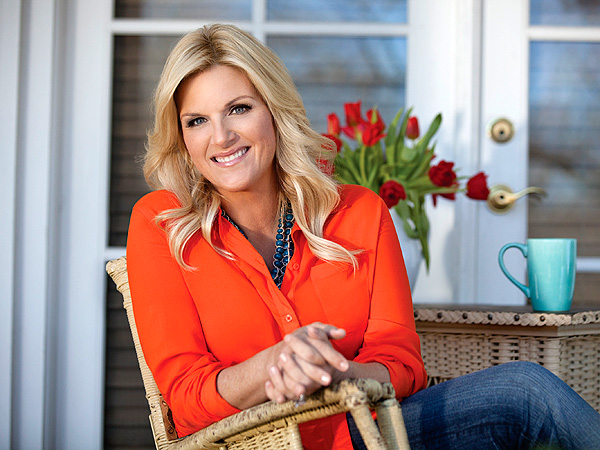 What could be more festive than these edible expressions of Christmas, courtesy of Trisha Yearwood?

"The iced sugar cookies are the perfect Christmas cookie because you can decorate it any way you want for the holidays," Yearwood says. "I use lots of different colored frostings and red and green sprinkles."

The host of the Food Network's Trisha's Southern Kitchen loves cooking with her family, and will be joined by husband Garth Brooks for the show's season finale.

Together, the country duo will create the dishes they love to make together, including black bean lasagna and Thai salad. Catch Yearwood and Brooks's culinary collaboration at 11 a.m. on Nov. 24 on the Food Network.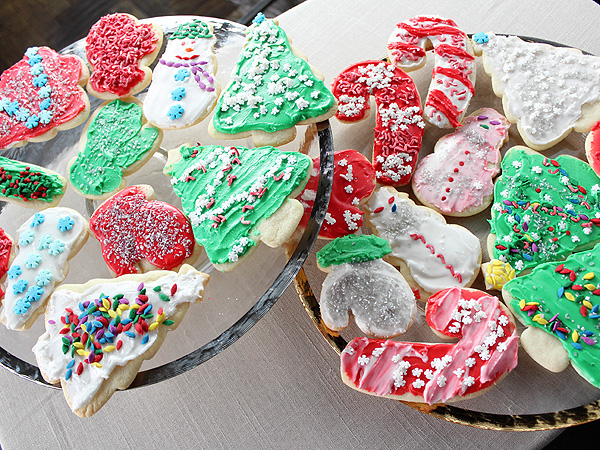 Jennifer's Iced Sugar Cookies
Makes 15 to 17 medium cookies

For the cookies:
• 2 cups all-purpose flour, plus more for dusting
• 2 teaspoons baking powder
• ½ teaspoon salt
• ½ cup (1 stick) butter
• 1 cup granulated sugar
• 1 large egg
• ½ teaspoon vanilla extract

For the icing:
• One 1-pound box confectioners' sugar • 3 tablespoons meringue powder
• ½ cup warm (80ºF to 90ºF) water
• Food coloring, optional
• Assorted sprinkles, colored sugar and small candy pieces

Cook's Note: Meringue powder is available in a can. (I use Wilton.) It is used in place of egg whites in many icing recipes.

For the cookies:
1. Sift together the flour, baking powder and salt.
2. In a stand mixer, cream the butter and granulated sugar until light and fluffy. Add the egg and mix until combined.
3. Gradually add the sifted dry ingredients, one spoonful at a time, until thoroughly combined. Add the vanilla.
4. Chill the cookie dough in the refrigerator for at least 1 hour.
5. Preheat the oven to 400ºF.
6. Roll out half of the dough at a time, keeping the remainder of the dough in the refrigerator. On a lightly floured surface, roll out the dough to a 1/4-inch thickness and cut into desired shapes with a cookie cutter.
7. Place the cutout cookies 2 inches apart on an ungreased cookie sheet and put the cookie sheet in the refrigerator for a few minutes before baking. This will help the cookies to retain their shape. (You can roll out the scraps to make a few more cookies.)
8. Bake until just before the edges of the cookies start to brown, 8 to 10 minutes.
9. Cool the cookies for 1 to 2 minutes on the cookie sheet before removing to wire racks to cool completely.

For the icing:
1. In a medium bowl, combine the confectioners' sugar, meringue powder and warm water with a wire whisk. Stir until the icing is smooth. Adjust the consistency of the icing by adding more confectioners' sugar or more water, as needed.
2. Add food coloring, if desired, to the icing. Spread the icing on the cooled cookies and then top with assorted sprinkles and candies.

Recipe adapted from Home Cooking with Trisha Yearwood (c) Clarkson Potter 2010