Blake Lively & Ryan Reynolds Vowed to 'Make Each Other Laugh'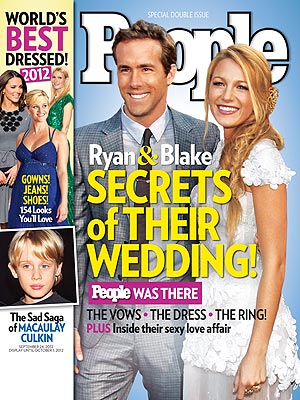 When they tied the knot in a surprise ceremony on Sept. 9, Blake Lively and Ryan Reynolds decided to recite vows they'd written themselves.

"They promised to support and love each other and to make each other laugh," a source tells PEOPLE in this week's cover story. The groom "said he would treasure Blake; she said she would adore him. The whole time they were beaming."

The rustic, romantic festivities – held at Boone Hall Plantation outside Charleston, S.C. – featured whimsical touches, including after-dinner s'mores and a paper-lantern send-off.

The emotional highlight of the evening, however, was when Florence + the Machine singer Florence Welch, a close Lively pal, performed "Somewhere Over the Rainbow."



The Marchesa-clad bride's eyes "started to well up," says the source. "A lot of people started to well up, actually."