That's Love! Man Builds (Cardboard) Castle for His Cat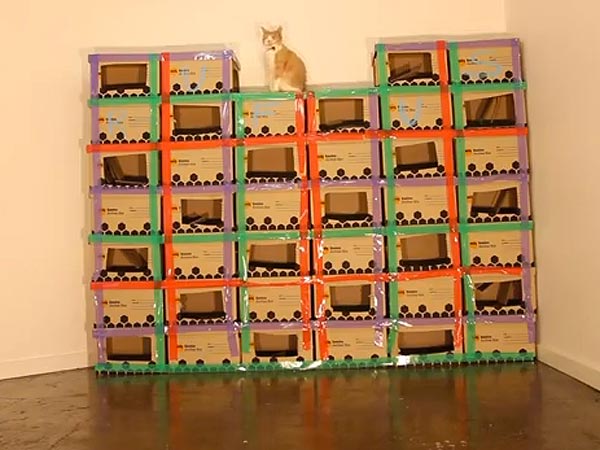 Billy Browne's cat was mad at him. The drops that Browne had to give Rufus for an ear infection made the feline afraid and uncomfortable, and seemingly resentful of his owner.

Browne decided to make it up to Rufus in a big way, with a gigantic cat castle made out of Rufus's favorite thing in the world: cardboard boxes.

The structure, built of boxes from IKEA, isn't the only thing getting lots of love: the video of Browne constructing the cat castle has garnered over 100,000 views since it was first posted on Sept. 8.

The Melbourne-based cat lover said it was the least he could do for his 4-year-old feline friend, who has recovered from his infection. "I suffered with anxiety and he helped me through it," he told the Herald Sun. "I'm fully recovered."

The project, as it turns out, was even therapeutic for Browne, a film and commercial editor. "My shrink," he added, "said I should do something creative on the weekends."