Paul Nassif Granted Visitation with Kids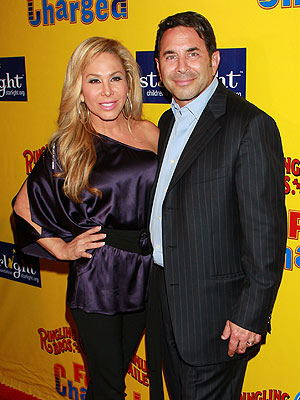 Paul Nassif can see his kids again.

A judge on Wednesday granted Nassif – who is in the middle of a bitter divorce from Real Housewives of Beverly Hills star Adrienne Maloof – the opportunity to see his three sons, and overturned a temporary restraining order against him.

Maloof, 51, has claimed that Nassif, 50, displayed violence towards their children and is a danger to them. The couple are parents to 9-year-old son Gavin and 6-year-old twins Christian and Collin.



Nassif arrived in court on Wednesday with a letter from the Department of Children and Family Services saying that the abuse claim was "unfounded." A judge granted him two monitored visits with the kids before a scheduled hearing on Oct. 9, where custody will be discussed further.

"He is delighted and continues to hope that the children will be able to spend significant time with both parents and grow up and experience as normal a childhood as they can," a source close to Nassif tells PEOPLE. Nassif has scheduled visits with his kids on Sept. 29 and Oct. 6.

Maloof, meanwhile, is "comfortable with the court's decision," her rep Howard Bragman tells PEOPLE. "She respects it. She is happy that the kids are spending monitored time with their father."