Kirstie Alley: Maksim Chmerkovskiy 'Is a Special Guy'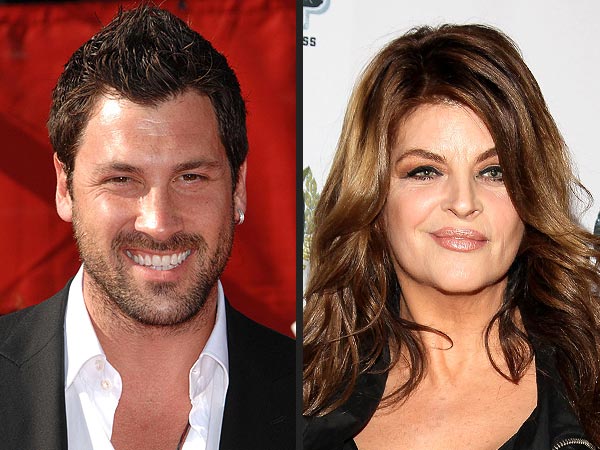 The chemistry between Kirstie Alley and her much younger Dancing with the Stars partner Maksim Chmerkovskiy has been apparent since the pair first shared a dance floor during season 12 of ABC's hit show.

Now, taking center stage once again for season 15's all-star competition, the unlikely comrades continue to entertain.

"ABC just needs more footage because there's not enough footage of us for the next 10,000 years," Chmerkovskiy, 32, recently told PEOPLE, jokingly.



Their ability to work together so well – which led them to second place when they competed last time – is profiled in Alley's upcoming memoir, The Art of Men (I Prefer Mine al Dente), due out Nov. 6.

"There's a chapter on Maks," Alley, 61, says. "The book is about how men have influenced my life. Every chapter is named after an art. He's the only one that's the art of a name. The Art of Maks, because he's a special category. He is a special guy."

Alley reveals the secret to their close connection.

"What's not known is that Russians and Kansans always bond," she said, jokingly. "That's the link that no one knows about."

As for the latest season of DWTS, the actress says, "We feel like a bit of the underdogs of dancers, but if we have more weeks, we are changing this, and I will be freakin' spectacular."

Adds her partner with a laugh, "We're going to sabotage other people's rehearsals."