Britney Spears Breaks Down in Tears on The X Factor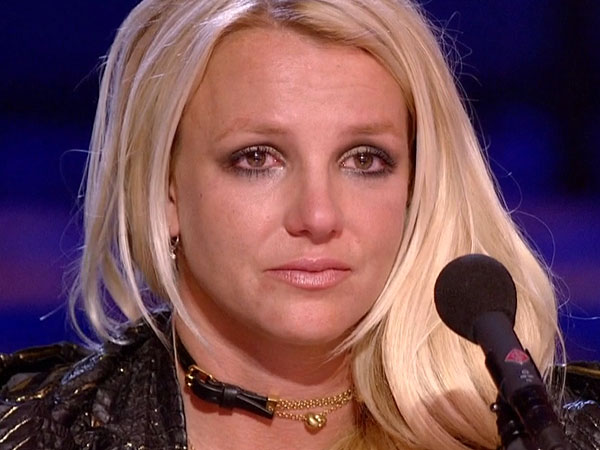 Day two of The X Factor's boot camp proved too much for many of the contestants – and for Britney Spears, too.

In Miami for the second round of competition, which will cut the number of contestants down to just 24 acts, Britney and her fellow judges pitted singers against each other to perform at the same time.

"To be fair, they both got to chose the same song, and they both decide themselves which part of the song to sing," Simon Cowell explained. "So it's entirely in their hands."

In other words, the task was designed to bring out the contestants' competitive side. It also brought out plenty of tears.



After a number of contestants caved to the pressure of the competition – including country crooner Willie Jones and Austin, Texas, native LaTasha Robinson, who both broke down on stage – a stressed-out-looking Britney said, "You can tell that the pressure is really getting to them."

And it was clearly getting to her. When Jordan Shane, 15, forgot her words and burst into tears, Demi Lovato said, "that was so painful to watch."

Britney, turning to L.A. Reid, said, "I don't like that she's crying. It makes me want to cry ... I don't want to cry."

Replied L.A., "You already are."

"I couldn't help getting emotional," Spears Tweeted Thursday. "It's so hard to watch them crack under pressure when I know they want it so badly."