Robert Pattinson Compares Marley & Me to 'Genocide Footage'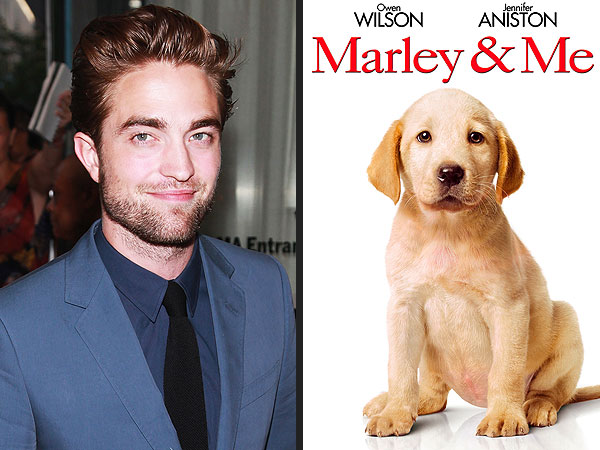 Now that Robert Pattinson and Kristen Stewart have reunited, the actor should have plenty to smile about.

But there's one thing that's bringing a tear to the Twilight star's eyes. (And don't worry – Stewart seems to be in the clear.)

Marley & Me, the 2008 tearjerker about a life-changing dog starring Jennifer Aniston, Owen Wilson and Eric Dane, makes him cry.

"I was so surprised. I was like devastated," Pattinson, 26, told Australia's Kyle and Jackie O Show while promoting The Twilight Saga: Breaking Dawn – Part 2. "I watched it at 3 o' clock in the morning on one of the press tours for one of these films, and I never want to see it again."

He added: "It's horrible. It's like looking at war footage or something, like genocide footage."

After spoiling the emotional ending, he continued, "I can't take it. I hate people, but I love dogs." (Just ask his rescue pooch Bear.)

He's not the first one to show his soft side during the movie. Jon Hamm confessed to PEOPLE in 2010, "Holy cow. If you have a dog, forget about it. It will crush you."