Marissa Jaret Winokur Reveals Dramatic Weight-Loss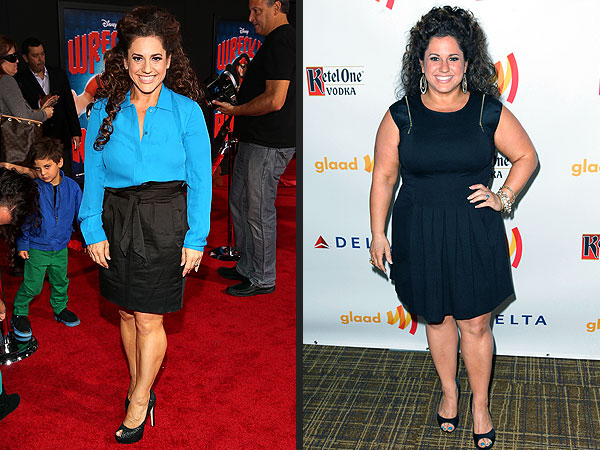 Marissa Jaret Winokur's hard work has paid off!

The actress, 39, attended Monday's premiere of Wreck-It Ralph, looking significantly slimmer. Clad in a black, slim-fitting skirt and a long-sleeve blue blouse, Winokur was accompanied by her 4-year-old son, Zev.

In January, Winokur told PEOPLE her body was bouncing back after a rocky holiday season.

Using her Retired at 35 costar Josh McDermitt as a support system, the PEOPLE blogger said, "We'll text each other in the morning [about our hikes]. Since the year began, I'm doing well. Everything's back on track."

At the time, she also said her "clothes are fitting better" and she no longer wanted "to eat crap."