Anderson Cooper Meets Glitzy the Pig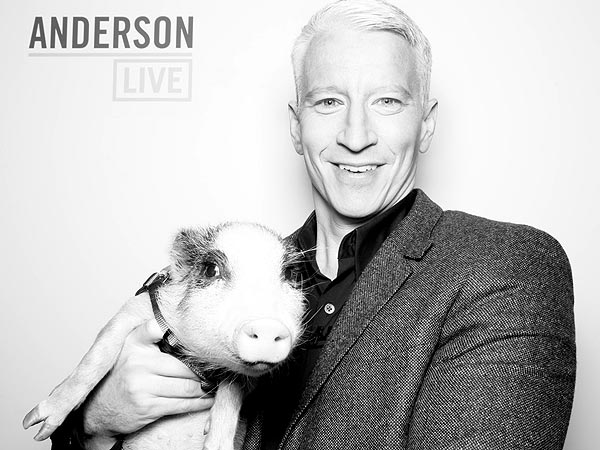 Glitzy's moving on up!

After saying goodbye to Alana Thompson, a.k.a. Honey Boo Boo, and her family in McIntyre, Ga., the petite pig paid a visit to New York City this week, compliments of Anderson Cooper and his daytime show.

"It's very hard to find places for pigs to stay in the city, let me just tell you that," the CNN anchor said during Friday's episode of Anderson Live.

But just like Honey Boo Boo's mom, June Shannon, learned, the tiny animal is capable of putting up quite a fuss when he's not happy. Glitzy squealed several times before eventually quieting down in Cooper's arms, who joked, "I think he kind of likes me."