Bradley Cooper & Rashida Jones's Fun Friday Night in West Hollywood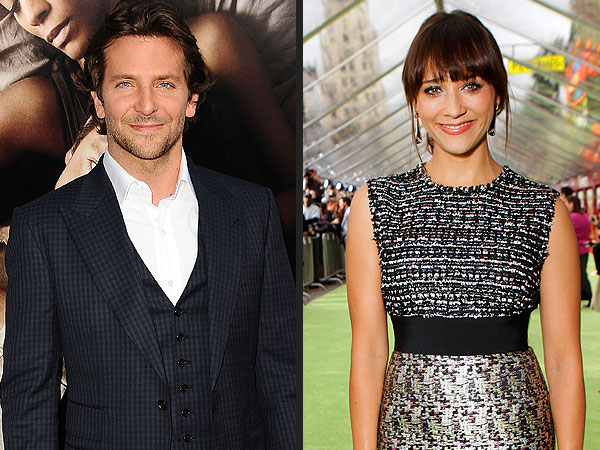 Soho House was the place to be on Friday night: Bradley Cooper, Rashida Jones and Molly Sims kicked off their weekends by visiting the West Hollywood hotspot.

Seated on a big comfy couch, Cooper relaxed with three other men – who looked like business associates, an onlooker tells PEOPLE.

"Bradley was beaming with happiness," the source says of the Silver Linings Playbook actor. "He was very engaged in conversation, but every now and then would look out the large windows to enjoy the amazing view."

Jones looked "funky and adorable" the source adds. Wearing a high ponytail, black framed glasses, jeans and a sweater, the Parks and Recreation actress was joined by a male friend as she greeted other guests. "She was laughing and joking and really lively throughout the night," the source says.

Joined by husband Scott Stuber, Sims wore long maxi dress.

"She was posted up on the corner of the table, surrounded by a few girlfriends," the source says. "They were chatting away and making each other giggle. Molly was just beaming with happiness."



Spot a celebrity? Tweet us your sighting @peoplemag with #CITA and it could appear on PEOPLE.com!

— People magazine (@peoplemag) August 7, 2012