Taylor Armstrong Shares Romantic Brunch in Beverly Hills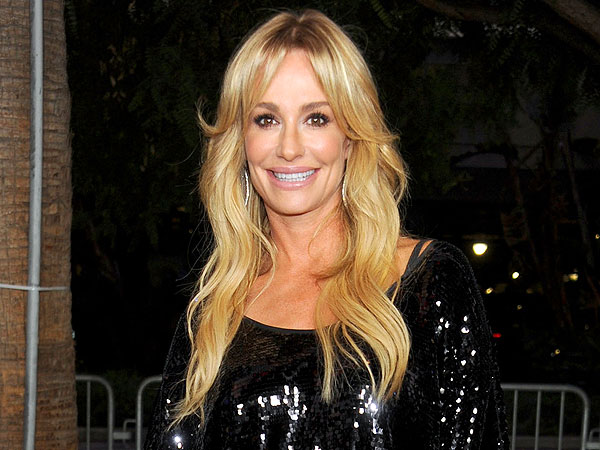 Romance alert?

Real Housewives of Beverly Hills star Taylor Armstrong enjoyed brunch poolside at the Beverly Hills Hotel on Saturday.

Wearing a hot pink tank top and leather leggings, Armstrong was joined by an older gentleman with salt and pepper hair.

"The two sat side by side facing the pool," an onlooker tells PEOPLE. "They were holding hands underneath the table."

Armstrong – who seemed very focused on her Blackberry – enjoyed a few spoonfuls of soup, while they both drank Arnold Palmers.

"Every now and again they would lean in for some close conversation and kisses," the source adds.

Season 3 of The Real Housewives of Beverly Hills premieres Nov. 5 (9 p.m. ET) on Bravo.



Spot a celebrity? Tweet us your sighting @peoplemag with #CITA and it could appear on PEOPLE.com!

— People magazine (@peoplemag) August 7, 2012