Ariel Winter: How Her Family Drama Exploded in Court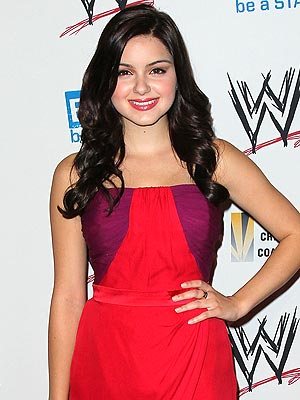 Is Ariel Winter's mother an out-of-control child abuser – or a pushy but protective stage mom doing the best she can with a temperamental teenager?

Those are among the issues facing a judge who'll decide as early as Nov. 20 who will raise the 14-year-old Modern Family star: her mother Chrisoula Workman or her 34-year-old sister Shanelle Gray.

The long-brewing family drama exploded at an Oct. 3 emergency guardianship hearing, where mother and daughter traded incendiary allegations, according to a newly released court transcript that contains previously unreported claims.



Among them, an attorney for Gray alleged that Ariel had come close to being fired from the ABC comedy several times "because of the mother's harassment and interference."


Troubles on the Set?
"She has been a terror on the set," lawyer Michael Kretzmer told Los Angeles Superior Court judge Michael Levanas. "The producers and others there have expressed grave concern."

He said he had "detailed horror stories" from cast members.

"They're having to sneak this child food because the mother deprives the child of food," Kretzmer claimed, according to the transcript, adding that the allegations were immediately reported to the county's Department of Children and Family Services.

He then held up his iPhone to the judge, showing a photo of Winter.

"The child looks 10 years older than her sister and is dressed up to show off her breasts and otherwise," Kretzmer said. "And the mother does not let the child out of the home without being dressed in a particular way, which is highly inappropriate for a child of this age."

He added, "The child is, apparently, slapped, hit, pushed – not so as to leave marks. Mother is smart enough not to do that," according to the transcript.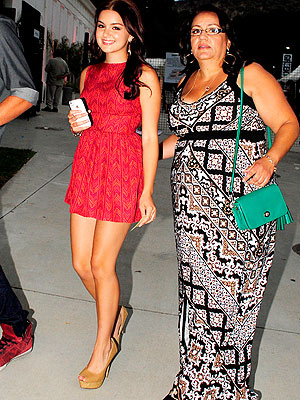 The Mother Responds
When she joined the hearing later that day, Workman told the judge she's a great mom and that Ariel manufactured the abuse allegations after Workman snuffed Ariel's relationship with an older teenager, Cameron Palatas, an actor on the Disney Channel show A.N.T. Farm.

"I caught my daughter with her boyfriend in bed. She's 14 – he's 18. And I threw him out, and I broke them up," she said. "And ever since I did that, I've paid. And, you know, I had to do it."

Workman added that during the five months that Ariel and Palatas had been dating, there'd been "other things which I told them they can't do."

According to several sources, after the hearing, Workman filed a police complaint with the Los Angeles County Sheriff's Department alleging that Palatas made inappropriate sexual contact with Ariel.

Palatas could not be reached for comment. But his mother tells PEOPLE the allegation is unfounded and that the case was closed. An attorney for Workman, however, says the case is still active. The Sheriff's Department declined to comment because the case involves a minor.



Workman also testified that it was easy for her daughter to make the abuse claims because "she can cry at the drop of a hat … you can watch her movies and see it."

She insisted that the court side with her, interjecting "I'm an amazing mother" and "I'm the one who gave birth." She referred to Kretzmer as a "moron," then apologized, according to the transcript.


No Comment from Modern Family
Workman could not be reached Wednesday to respond specifically to allegations of her misbehaving on the Modern Family set. Earlier she gave a blanket denial to PEOPLE of the allegations that she abused or sexualized her daughter.

Cast and producers of Modern Family, as well as ABC reps, have all declined to comment, although show creator Steve Levitan has frequently commended all the child actors for their professionalism and talent, saying they've been integral to the success of the show.

An assistant on Ariel's 2011 movie The Chaperone described mother and daughter as having similar personalities, which could often be prickly. "They were both difficult, but it was definitely more her mother," the assistant tells PEOPLE.

At the emergency hearing, Gray alleged that the abuse didn't start with Ariel. She testified that her mother physically abused her when she was Ariel's age, which led to her living with other family members for three years.

Gray held out hope that her mother could "get help" and return to being a mom. "I would love for my mother and my sister to be able to work out their differences," she told the judge. "This can be better."

The judge took the allegations against Workman seriously enough to give Gray temporary guardianship of Ariel and issue a temporary restraining order against Workman. At the next hearing, he could extend the guardianship or reunite mother and daughter.

• With reporting by PATRICK GOMEZ