Tom Cruise: I'm Spending Christmas with My Kids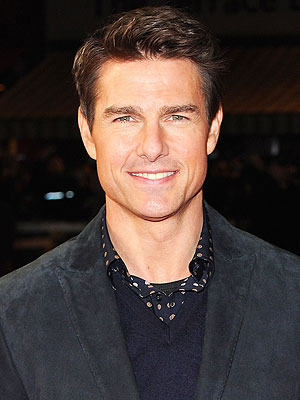 It's shaping up to be a very merry Christmas for Tom Cruise.

Looking upbeat and winter-warm in a navy sweater and jeans at the London premiere of his new crime thriller Jack Reacher on Monday, the actor, 50, spoke to reporters for the first time since his split from Katie Holmes.

"We have got lots of very special things planned [for the holidays]," said Cruise. He added that he plans to spend Christmas with his kids Bella, 20, Connor, 17, and Suri, 6. "We are all going to be together. I am looking forward to it."



Based in London since August while he shoots the sci-fi action film All You Need Is Kill, Cruise says he feels right at home across the pond.

"I love it here," he tells PEOPLE. "I have made so many films here and I have worked with so many of the actors here. It is a wonderful place to live."

Make that live and work. "I am shooting a film over here … seven days a week. But I feel great," he added. "It doesn't take up all my time, but I have a very busy schedule and I like it that way."