Katy Perry's Grammy Date? Allison Williams from Girls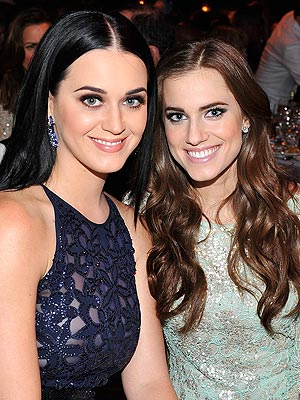 The Grammy Awards will be a girls night out on Sunday for nominee Katy Perry, who has invited a surprising plus-one.

Perry, 28, who is currently in a relationship with John Mayer, 35, plans to take gal pal and Girls star Allison Williams. Mayer, however, is expected to present at Sunday's show.

The chicks-only night on the town was confirmed by Williams to host Anderson Cooper when she appeared on a Thursday episode of his Anderson Live talk show.

"I am going to the Grammys and Katy Perry is my date," Williams said. "She's the hottest date. She's a friend of mine and she's nominated, as she should be. I can't wait to go."



The pop star and Williams reportedly became pals through their men. Williams dates College Humor founder Ricky Van Veen, and the couples have double-dated, E! Online reports.

Perry, who is currently in the studio working on new music, is nominated for Best Pop Solo Performance for "Wide Awake."