Taylor Swift Gets Kanye'd at People's Choice Awards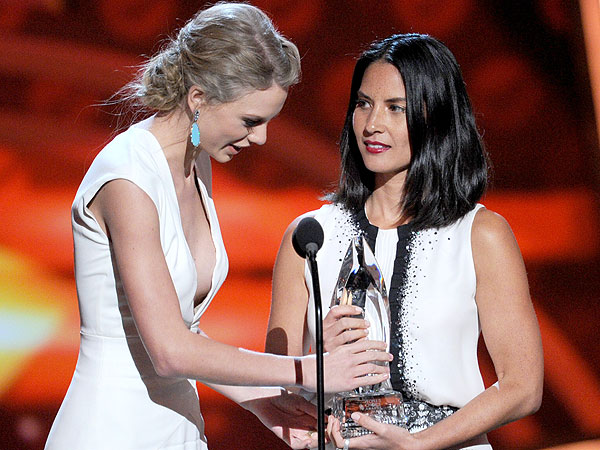 It was a familiar feeling for Taylor Swift Wednesday night – and no, not just because she was on stage receiving an award.

Her acceptance of the People's Choice Award for favorite country artist was met with a minor interruption, thanks to presenter Olivia Munn.

More than three years since she was notoriously interrupted by Kanye West at the 2009 MTV Video Music Awards, perhaps the recently single superstar was just a little more prepared this time around.



As Munn, who earlier joked that Swift's breakup jam "We Are Never Ever Getting Back Together" was written about her, hung on a little too tightly to the trophy before letting the singer have her moment in the spotlight, Swift deadpanned, "This always happens."

If the bit didn't exactly score uproarious laughs in the auditorium, at least Adam Levine was tickled.

"Taylor Swift is super charming," he told the crowd as he struggled with his own acceptance speech at L.A.'s Nokia Theatre.

"I was trying to think of something to say, and it's not happening," the Maroon 5 singer said. [Taylor] said, 'This always happens.' That's genius, by the way."