Emily Maynard's Cat Gets a Haircut – Like a Lion!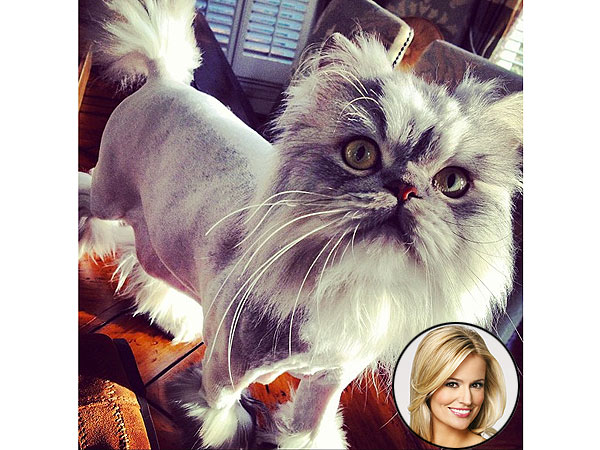 Emily Maynard's cat Safari was named for a wilderness expedition – and now the feline looks like he could roam wild in one.

In a Twitter photo Maynard shared Thursday, the cat's fur has been fashioned into a lion's mane.

"Safari has never been happier. Really. I swear. #grumpycat," she Tweeted.

It sounds like both of the single mom's felines are sporting the new do.

"I just dropped Holly and Safari off to get their lion haircuts," she replied on Thursday to her Twitter friend, @BoMartini. "Get ready for your phone to be filled with even more cat pics."