Kim & Kyle Richards Are in the 'Best Place We've Been Since We Were Little Girls'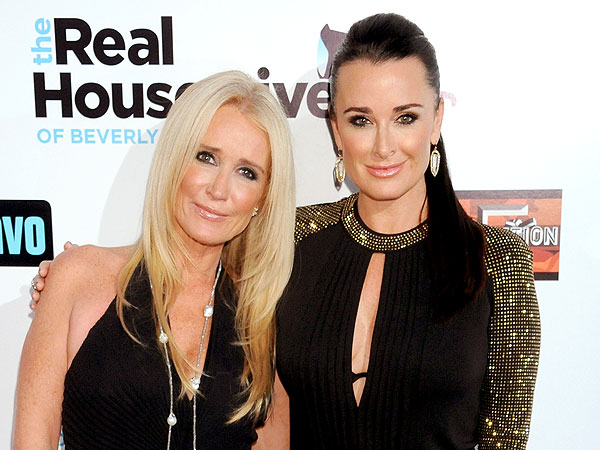 Anything is possible for Kyle and Kim Richards.

The sisters and Real Housewives of Beverly Hills costars not only learned to dive like Olympians for the Stars in Danger: The High Dive special – which airs on Wednesday (8 p.m. ET) on Fox – but they also mended their relationship, which they thought had no chance of being saved.

"My sister and I had kind of a rough patch over the last couple of years and I thought [High Dive] would be a nice opportunity for Kyle and I to really bond," Kim, 48, told PEOPLE on Wednesday in Pasadena, Calif., during the Television Critics Association's winter tour. "It took us actually a step beyond closer. We're probably the closest we've maybe ever been ... I really didn't see any light at the end of the tunnel."

Kyle, 43, agrees it was participating challenging show that allowed her to see a different side of her sister, who completed rehab a year ago.

"The first day I had to get on the diving board, I was completely overcome by fear," Kyle explains. "I felt like I was going to faint. I couldn't feel my legs ... My sister felt very protective of me and kind of went into mama-bear mode ... We really had to support each other and I think that's the best thing that's come out of this for us. Kim and I are definitely in the best place we've been since we were little girls."

Adds the reality star with a laugh, "We've gotten over our rough patch, but I'm still afraid of heights."