Cat with Eyebrows Has More Than 20,000 Instagram Followers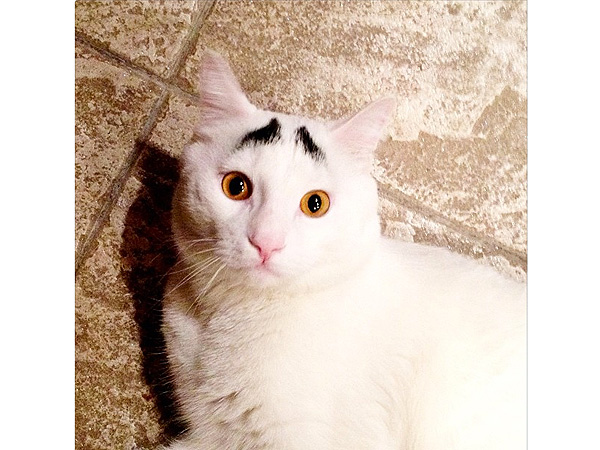 What do Charlie Chaplin, Brooke Shields and Leonard Nimoy all have in common? Those unmistakable brows.

Now, a cat named Sam is joining the ranks.

The feline – who has over 20,000 Instagram followers – is wowing the world with his peculiar set of bushy black brows. In the more than 50 photos posted on the sharing site, Sam's raised eyebrows are the main attraction, making him seem surprised in some shots and worried in others.

According to a biography on samhaseyebrows.com, the 2-year-old kitty was abandoned in a cat carrier in front of his owner's house in March 2012.

"This website was created not only to share Sam with the world, but to help out other animals who did not have the fortune, like Sam did, of being adopted," writes the cat's anonymous owner, who says a portion of the proceeds from the sale of posters and T-shirts will go to the Brooklyn-based animal rescue group Empty Cages Collective.

And for the skeptics out there, Sam's owner has posted more magnified photos of those unbelievable arches above his eyes.

"Sam is saddened (and permanently worried/confused) to hear that some people think his eyebrows aren't real," his owner wrote last month. "Dun dun dun!!! Here are some close ups of Sam's brows!"