James Cromwell Arrested for Protesting Cat Experimentation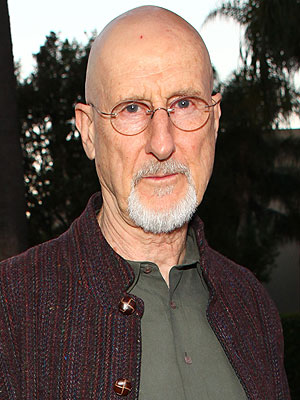 Felines have a friend in their corner in James Cromwell.

The actor, who most recently starred as Dr. Arden on American Horror Story: Asylum, was arrested Thursday after he interrupted a University of Wisconsin System Board of Regents meeting to protest the school's experimentation on cats.

Cromwell entered the meeting carrying a large poster of a cat with a metal clamp implanted on its head, and shouted, "As many as 30 cats a year at UW have had holes drilled in their skulls … They are deafened, starved for days at a time and then decapitated. This is not science. This is torture. And it is criminal."

The protest, in which PETA spokesman Jeremy Beckham also participated, further alleged that the experiments conducted by the university have failed to yield successful results for their purpose, treating the deaf. Shortly after his outburst, Cromwell was placed in handcuffs and escorted out.

"Today's events are just another attempt by outside activists to draw attention to a cause," the director of the UW-Madison Research Animal Resources Center said in a statement. "They have attacked and distorted this research – which has very real benefits for people who are deaf – from every angle imaginable."