Justin Bieber's Three Funniest Saturday Night Live Moments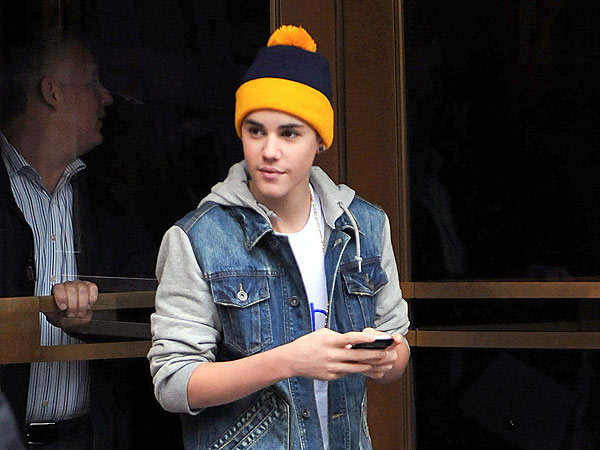 A massive midwinter snow left the northeast feeling just a little bit chilly – make that freezing – but it was nothing a heartwarming bout of Bieber Fever couldn't cure.

Just tell that to the fans who may have caught actual fevers roughing it out on the snowy streets of N.Y.C. in hopes of scoring tickets to the singer's Saturday Night Live hosting debut.

So did Justin Bieber bring the sizzle with his punchlines? Or was it, at best, a comedy cold front? In case you missed it, we're breaking down our favorite moments from this weekend's SNL.

1. Happy Valentine's Day ... and Black History Month?
Fresh off his split from Selena Gomez, Bieber still couldn't resist the love in the air during this special time of the year. "You know," he deadpanned, "Black History Month." Beat. "It's also Valentine's Day, so we're going to celebrate them both tonight."

In an opening monologue that might have made you shift nervously in your seat between laughs, the pop star mixed romance with blips of misguided African-American history. For starters, we didn't know Denzel Washington invented the peanut. But by the end of the monologue, he spotted his dream girl in the audience: Whoopi Goldberg.



2. Bieber Addresses Marijuana Controversy
Well, that's one way to handle a scandal: More than a month since photos surfaced of the squeaky-clean pop star smoking what appeared to be marijuana, his late-night gig was the perfect opportunity to make a statement about the incident – or at least make a joke.

While swinging by the The Miley Cyrus Show in character (or should we say out of character?) as a Miley fan boy alter-ego, he told Vanessa Bayer's Cyrus, "I also heard [Bieber] got busted for smoking weed and that he's really sorry about it. ... People make mistakes." That was after he referred to his real identity as "that douche," of course.



3. Yes, Another Early Valentine's Day Present
As if his appearance alone wasn't already enough for all of the Be-liebers who stayed up past their bedtime Saturday, the pop star sandwiched his show with yet another "sexy Valentine's Day message." Getting in the spirit of cupid's holiday, Bieber gave us a glimpse at his big plans, which include champagne he's not old enough to buy, suggestive dice and a less-desirable wingman named Taco. More importantly, he revealed his true Valentine after taking a naughty picture on his cell phone: "Check your email, Hillary Clinton."




Bieber on SNL: Thoughts so far?

— People magazine (@peoplemag) February 10, 2013