Lea Michele 'Excited to See' NeNe Leakes in Beverly Hills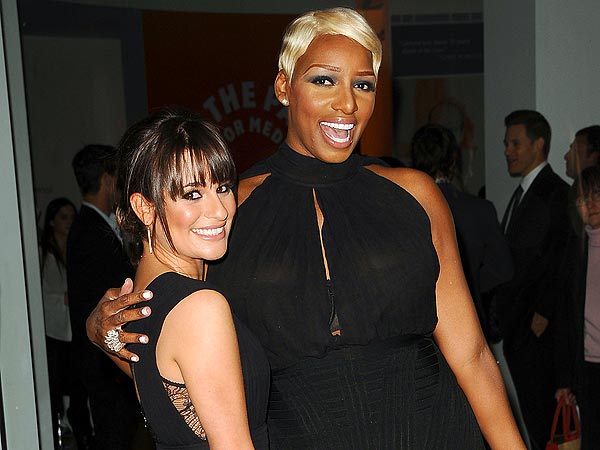 On Wednesday night, Glee and The New Normal creator Ryan Murphy was honored with the PaleyFest Icon Award in Beverly Hills...and the actors whose careers he helped launch were there to celebrate.

Lea Michele, Cory Monteith, Chris Colfer, Andrew Rannells, Jane Lynch, NeNe Leakes, Justin Bartha and Chord Overstreet all stepped out to honor Murphy, who also created Nip/Tuck, American Horror Story and Popular.

At the event presented by Samsung Galaxy, costars turned couple Michele and Monteith were "super lovey dovey," an onlooker tells PEOPLE. "They barely left each other's side throughout the evening."

The source adds: "They were very cute together and holding hands. When they did part for a few minutes, Cory hung with his Glee castmates and Lea with NeNe Leakes. Lea was really excited to see NeNe and greeted her with a huge hug!"


This is how me & @msleamichele do it when were out! Girl talk & big laughs lockerz.com/s/285563633

— NeNe Leakes (@NeNeLeakes) February 28, 2013
– Jennifer Garcia
Spot a celebrity? Tweet us your sighting @peoplemag with #CITA and it could appear on PEOPLE.com!

— People magazine (@peoplemag) August 7, 2012