Christina Aguilera Shows Off Slimmed-Down Physique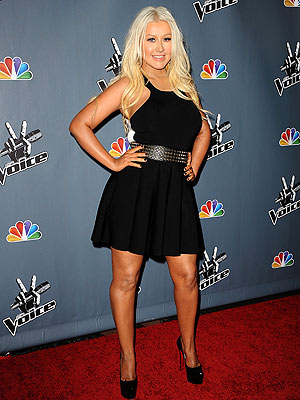 Xtina is looking Xcellent!

Stepping out at the season 4 premiere of The Voice on Wednesday night at Hollywood's TCL Chinese Theatre, Christina Aguilera, 32 – clad in a black LBD and black Louboutin heels – was all smiles as she hit the red carpet, showing off a slimmed-down physique.

How'd she do it? A break from work sure does help. "Without the grueling production hours, Christina can focus on her music and her son and most important on herself," a source tells PEOPLE.

"It's amazing what having some personal time can do, not only for the body but also for the mind and the spirit. She has been trying new types of foods and exploring new methods of exercise. Not for diet or weight, but more for her mind and well being and overall sense of good health."

Controversy over the "Your Body" singer's figure hit its high in 2011.

"I've been through my highs, I've been through my lows," Aguilera said around the time of the scrutiny. "Being too thin. Being bigger. I've been criticized for being on both sides of the scale. It's noise I block out automatically. My son is healthy and happy, so that's all that matters to me."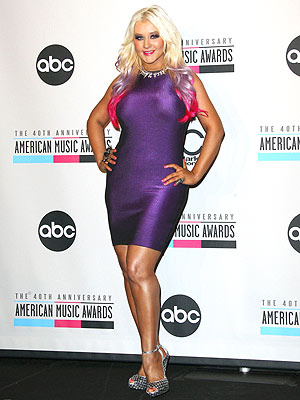 Jen Lowery / Splash News Online



Speaking of her son – 5-year-old Max Liron with ex-husband Jordan Bratman – Aguilera had some words for new mom, and new Voice mentor, Shakira, who gave birth to son Milan in January.

"Everybody figures it out at their own pace," Aguilera tells PEOPLE about being a working parent. "It is a juggle. It's a balancing act to take on your responsibility in front of the camera and then be mommy behind it."

"There are a lot of different hats that you have to wear. But Shakira seems like a tough girl who can hold her own, especially with these boys."