Why Is Tilda Swinton Sleeping in the Museum?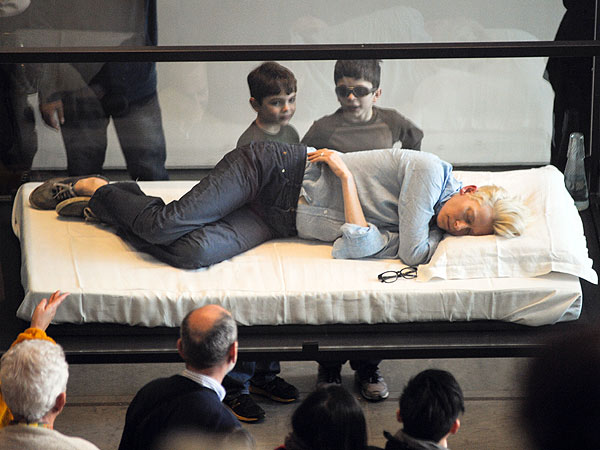 Don't sleep on Tilda Swinton.

The star has taken up a new type of acting – performance art. As part of a surprise performance piece at the Museum of Modern Art in New York called "The Maybe," Swinton, 52, sleeps in a glass box in front of museum goers.

A source tells Gothamist.com that the museum's staff "doesn't know when she's coming until the day of" and the box only contains "cushions and a water jug."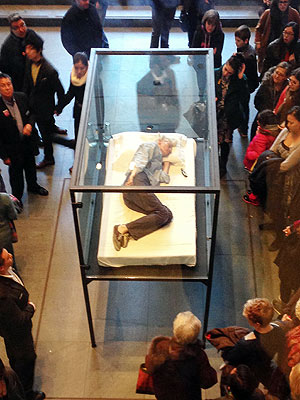 The source adds that each performance lasts the entire day – but isn't the first time the We Need to Talk About Kevin star has been involved in performance art. Initially, "The Maybe" took place in London in 1995 at the Serpentine Gallery and later at the Museo Barracco in Rome.

According to the MoMa "An integral part of The Maybe's incarnation at MoMA in 2013 is that there is no published schedule for its appearance, no artist's statement released, no museum statement beyond this brief context, no public profile or image issued. Those who find it chance upon it for themselves, live and in real-shared-time: now we see it, now we don't."