Jimmy Kimmel Joins Tori Spelling & More Ordained Stars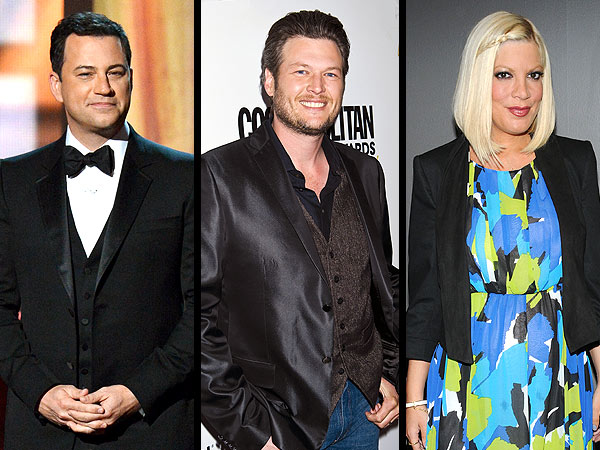 Introducing Reverend Jimmy Kimmel!

The funny man took on a very different role when he performed the vow renewals between Matt Damon and his wife, Luciana, in St. Lucia, revealing a skill many were unaware the late night host had.

But Kimmel is far from the first celebrity to perform a wedding.

Even Blake Shelton has offered to to "do music or whatever" at Kelly Clarkson's impending nuptials. And Survivor host Jeff Probst served as the minister at Office star Jenna Fischer's 2010 wedding to writer Lee Kirk.

Conan O'Brien officiated an on-air wedding for a same-sex couple to celebrate his one-year anniversary at TBS back in 2011 and Tori Spelling was ordained online in 2007 to perform the first wedding at Chateau La Rue, the bed and breakfast Spelling and husband Dean McDermott ran at the time.