Dzhokhar Tsarnaev Sedated and Unable to Speak, Partied After Marathon Attack: Reports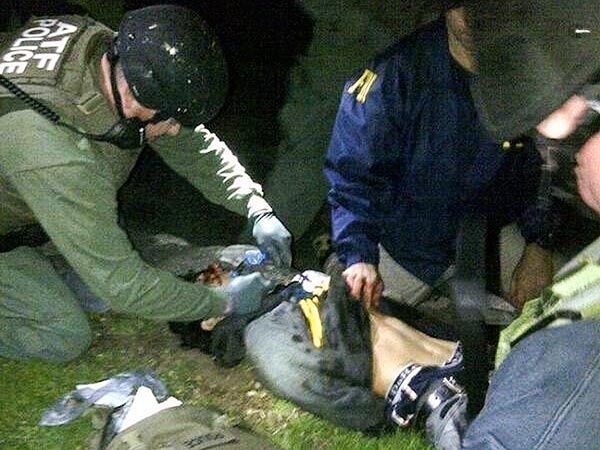 Two days after alleged Boston Marathon bomber Dzhokhar Tsarnaev was captured following an extensive manhunt, the suspect remains in serious but stable condition at a Boston hospital.

Unable to speak after sustaining injuries to the throat, according to sources, the 19-year-old suspect is "intubated and sedated," CNN reports.

"I, and I think all of the law enforcement professionals, are hoping for a host of reasons that the suspect survives, because we have a million questions, and those questions need to be answered," Massachusetts Gov. Deval Patrick told reporters on Saturday.

The other suspect, Tsarnaev's older brother Tamerlan, was killed in shootout with police on Friday morning. Tamerlan's death came after the pair allegedly shot and killed an MIT police officer and carjacked a driver, who they released unscathed.




Suspect Partied After Bombings
Tsarnaev, a college sophomore, remained on the University of Massachusetts-Darmouth campus every day after Monday's attack until late Thursday. While investigators spanned Boston, Tsarnaev attended classes and dorm parties, a university official told CNN.

A student – who asked to remain anonymous – told The Boston Globe that when she saw Tsarnaev at a party on Wednesday night, he was "just relaxed."

In the dorm where Tsarnaev lived, students like Pamala Rolon joked that the suspected bomber could be their classmate.

"We made a joke like, that could be Dzhokar," Rolon told PEOPLE. "But then we thought it just couldn't be him. Dzhokar? Never."



She continued, "I would never have thought he would do this ... This is shocking to everyone, even people who knew him. I just can't believe that someone I knew would do terrible things like that."

"He was a caring, loving person. He was thoughtful, he was funny, you know? He was someone that you could just hang out with and you could be yourself around him. This is, like, unbelievable," Rolon said.

• With reporting by JEFF TRUESDELL