Christina Hendricks: My Dog Has the Same Hair as Me!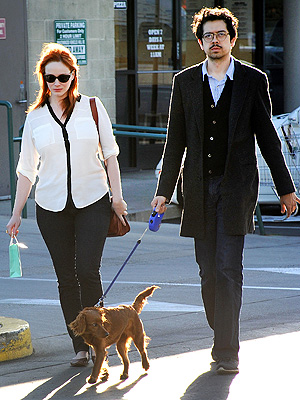 After three years of marriage, Christina Hendricks and husband Geoffrey Arend are expanding their family – with a cockapoo puppy.

And, as the saying goes: like mother, like daughter!

"She has the same hair as me!" the actress, who plays Joan Harris on Mad Men, gushed to journalist Peter Travers in a recent interview.

Though photos show the furball is a brunette, perhaps Hendricks, 37, was alluding to those cascading waves; the actress has wavy hair, too, however she recently cropped it into a bob.

Either way, it's clear the star is smitten with the new addition.

"We call her Zuzu," Hendricks added. "She was named after [the character] in It's a Wonderful Life [because] she was a Christmas puppy."