American Idol: Readers Take Sides in Kree Harrison vs. Candice Glover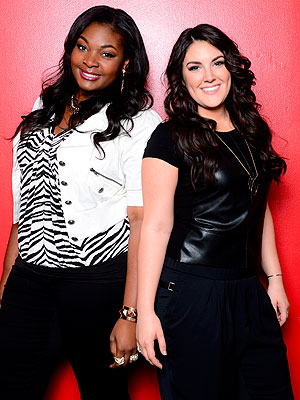 It's an American Idol showdown!

Season 12's top two, Kree Harrison and Candice Glover, are facing off Wednesday on the final night of competition at the Nokia Theater L.A. Live. And they couldn't be more talented – or different. Kree has an authentic country vibe while Candice is pure R&B diva. They each will sing their "coronation song," a song of their choice from the season and a song chosen by producer Simon Fuller.

Judges Keith Urban, Nicki Minaj, Mariah Carey and the departing Randy Jackson are definitely making their opinions known as the contestants sing one more time for America's votes. But we want to know what you think about the all-female finale as it's happening.

Tweet your thoughts @peoplemag and your comment may end up right here on People.com.