Mayim Bialik Faces a 'Great Summer' Despite Recent Divorce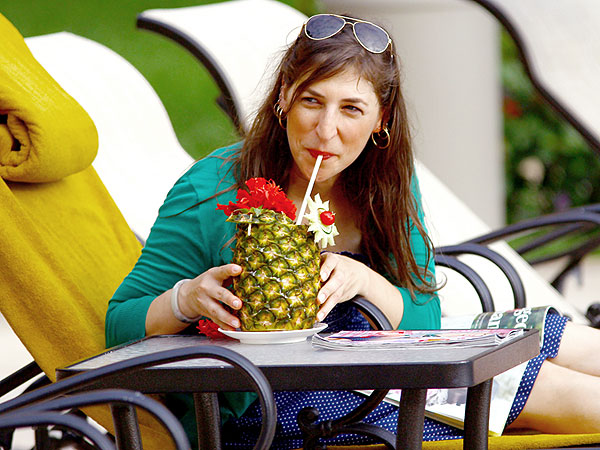 Although Mayim Bialik has expressed great sadness over divorcing Michael Stone, she now has a positive outlook toward the future.

Getting a head start on holiday vacationing, The Big Bang Theory star, 37 – whose divorce from her husband of nearly a decade was finalized on May 1 – recently spent time with the exes' two boys and some pals at Villa La Estancia in Nuevo Vallarta, Mexico, where she sunned on the beach, sipped fruity beverages and relaxed at the spa.

"I am actually doing very well since the divorce – so are our boys, and so is their dad," a refreshed Bialik tells PEOPLE. "It's not easy, but [I'm getting by] with a lot of patience, cooperation from my boys' wonderful dad and a sense of humor."

The actress, who had been listening to Adele's 21 to get her through the tough time, has an upbeat outlook. If her getaway photos aren't any indication, she says, "It's going to be a great first summer after divorce."