Nicole 'Snooki' Polizzi Flaunts Toned Biceps & Workout Routine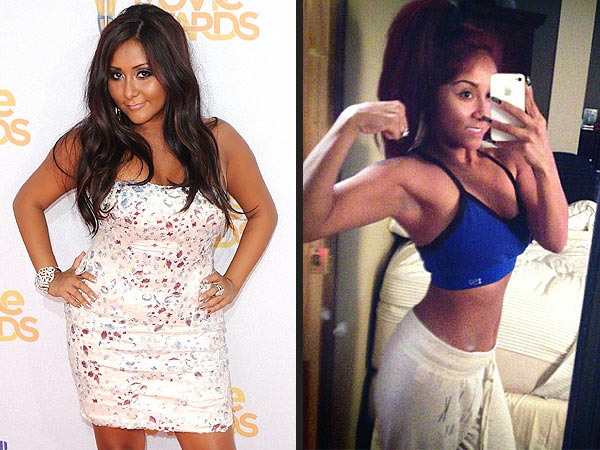 From beach bum to gym rat!

Reformed party girl, Nicole "Snooki" Polizzi, 25 – who showed off post-baby abs at the end of May – is still going strong with her workouts.

The mom to 10-month-old Lorenzo, who announced a 44 lb. weight loss in January, flaunted her tiny waist and toned biceps on Instagram, Tuesday.

"Getting more toned & defined!!" she wrote as a caption. "#muscles #fitlife."

Just a few days prior, the former Jersey Shore star posted a shot of herself in a workout ensemble, lugging around a huge tire.

"How I start my Saturdays … #buns & guns," Polizzi wrote.

In January, the TV personality told PEOPLE about her dedication to fitness.

"I go [to a trainer] four times a week, and we do legs, arms and everything," she said "And after every one-hour workout, I do an hour of cardio … I'm still working my ass off, but it's all worth it. I'm now motivated and I want to change my body. It's a good feeling to work out because I feel much better. Plus, my guy Jionni likes it."