Cory Monteith Was 'Deep, Thoughtful … the Coolest Dude,' Says Glee Costar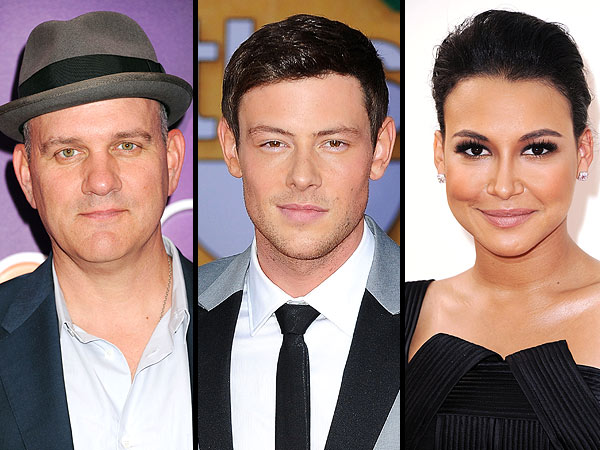 As loved ones struggle to make sense of Cory Monteith's untimely death, his friend and Glee costar Mike O'Malley shared his own personal memories of the actor.

Monteith, who was found dead in a Vancouver hotel room Saturday, was also a friend of O'Malley, who plays Burt Hummel, Monteith's character's step-dad on the series.

"Cory Monteith was a great guy; Funny, deep, thoughtful, and hardworking," O'Malley tells PEOPLE. "In real life, he was the coolest dude, generous, and a great friend to his pals."

"As Finn Hudson, he did what so many actors strive to do: authentically portray human behavior in a specific, understated manner, thereby eliciting laughter and creating camaraderie with his audience," says O'Malley.

"If an ability to show others kindness and fostering fellowship are two qualities that all humans should strive for, Cory mastered them long before he died. He deserved a long life. His death has rocked all of us at Glee."

Others from the show are speaking out about their friend and colleague as well. Naya Rivera, who plays Santana, told The Hollywood Reporter that Monteith was "a special part of this world and will forever be missed."

"Cory was and always will be a part of my own family and a good friend," said Rivera. "My heart goes out to Cory's family and Lea."

On Twitter, costars Harry Shum Jr. (who plays Mike Chang) and Mark Salling (Puck) shared their thoughts as well.


At this time, please send nothing but love and light. This tragic news still doesn't seem real to me. I love you Cory.

— Harry Shum Jr (@iharryshum) July 14, 2013
going through a million memories and emotions today. ill love you always Brother Cory.

— Mark Salling (@MarkSalling) July 14, 2013


And Dot-Marie Jones, who plays Shannon Beiste, shared her own message about Monteith on Sunday.

"My heart is broken by the news of Cory's passing. He was an amazing man that I will hold close to my heart forever," she said in a statement. "I am blessed to have worked with him and love him very much. My thoughts are with his family, friends and our whole Glee family."

Fans of Monteith's may make donations in his name to three charities that were especially important to him: Project Limelight Society, which exposes youth living in Vancouver's Downtown Eastside to the arts; Virgin Unite, founded to support entrepreneurial efforts to better the world; and Chrysalis, which helps homeless and low-income individuals find employment.










• Reporting by ELIZABETH LEONARD