Khloé Kardashian Wishes She 'Were Made of Steel'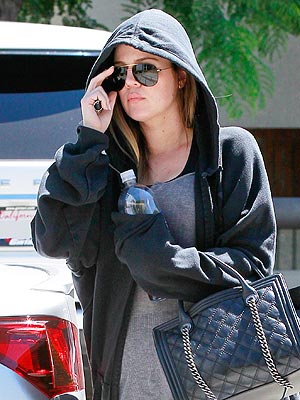 While her marital woes with Lamar Odom take the spotlight, Khloé Kardashian is trying to stay strong.

"As much as I wish I were made of steel... I'm not," Tweets the reality star, whose husband was arrested for DUI early Friday amid buzz he's abusing drugs. "I'm pretty damn close to it though hehe."

Speculation – fueled by a sighting last month of Kardashian sans wedding ring – that the basketball player's drug problems were affecting their marriage came on the heels of infidelity accusations.

Still, Kardashian has been keeping it mostly light on her social media accounts, posting selfies and making a Mean Girls reference.

"Smile and no one will notice," she previously Tweeted (and deleted).

Meanwhile, sister Kourtney Kardashian is spending the weekend partying in Las Vegas.




As much as I wish I were made of steel... I'm not

— KhloéKardashianOdom (@KhloeKardashian) September 1, 2013