Adopt Me! Leroy Would Make a Great Friend – and Pillow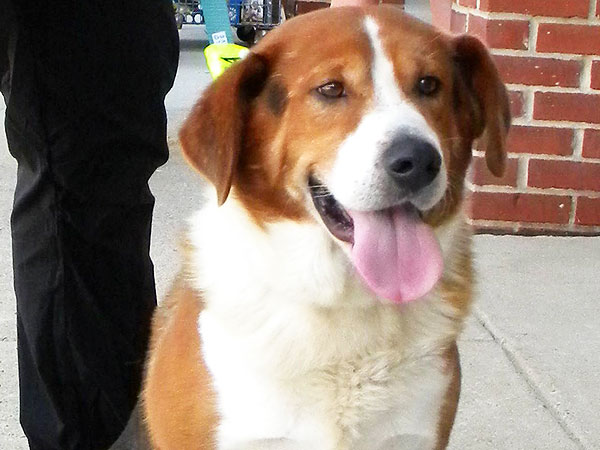 It's Adopt-a-Shelter-Dog month, and in honor of the wonderful rescue dogs out there, we're introducing you to pets-in-waiting all throughout October. Today, we'd like you to meet Leroy, a 2-year-old hound/beagle mix who just wants to make someone happy.

This cheerful pup came to the To Love Canine Rescue, Inc., via the Darlington County Humane Society shelter in South Carolina, where, because he was heart worm positive, he faced an uncertain future.

Now, Leroy seems grateful for his second chance, never letting a moment of life pass him by. The "lumbering" pup is "happy to take his time to stop and smell the roses and yes, sink way down into a huge, cool mud puddle," says Tracy Long, co-executive director of the rescue. "Leroy is a man ready to 'wow' you in his own special way."

Having successfully completed treatment over the summer for heartworm, Leroy is more unflappable than ever, at ease with other dogs and eager to please any and everyone.

"Leroy is a charmer with the ladies, chill with the guys and just a great friend and pillow for the kids," says Long. "Leroy has not a care in the world, except finding his new person."

If that person is you, go to To Love A Canine's website and fill out an adoption application.

Click to meet last week's adoptable pet, Charley.

Adopting a pet is an amazing experience – and a big decision! Before bringing a pet into your home it's important to consider your family circumstances and do your research on breeds.