Melissa McCarthy to Jay Leno: Controversial Elle Cover Was Meant to Evoke 'Walk of Shame'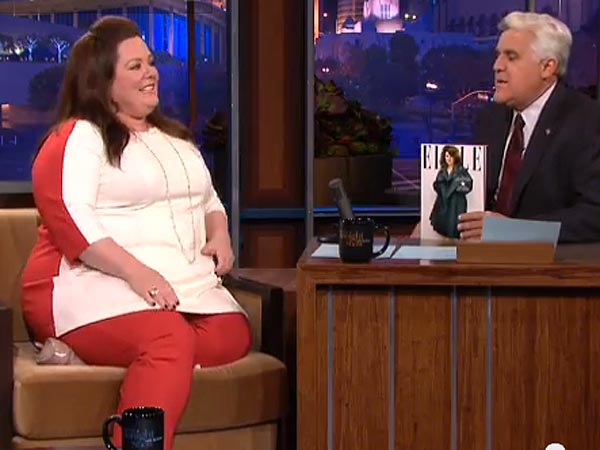 Melissa McCarthy's ELLE magazine controversy now has a name: Jacket Gate.

The Mike and Molly star laughed with Jay Leno on Friday as she discussed the fallout over her choice to sport a large Marina Rinaldi coat on the cover of ELLE's Women in Hollywood issue.

Some people complained that the plus-size star was hidden under the large jacket, while other slimmer stars were featured showing lots of skin.

"There was a big to-do about it, which kind of made me laugh. How dare someone put me in a $3,000 coat?" the Oscar nominee, 43, said with mock outrage. "That's terrible!"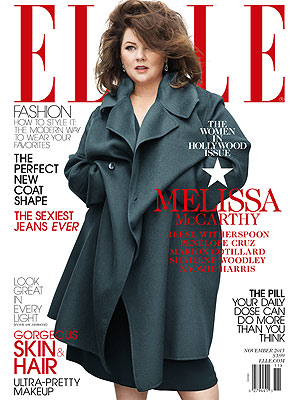 McCarthy explained that wearing the coat had been her idea, and she'd paired the look with sexy tousled hair because she "wanted to kind of look like the walk of shame."

The Plainfield, Ill., native said that the warm weather in L.A. was to blame.

"I had a great little black dress on, and on the way out [of the dressing room] I was like, 'I can't wait for fall, I'm so sick of the hot weather,' " she said. Spying the coat, "I was like, 'Oooh, is that cashmere?' and I pulled it off and ran upstairs, and then Jacket Gate started."

She revealed that Andy Samberg gave the controversy that name when they caught up at a recent Elle magazine event. "[Andy] screamed, 'Let's get to the bottom of Jacket Gate!' And then he said a lot of things I can't repeat."

While she laughs about it, there is one thing she doesn't find funny. "I want to know why I don't own the coat," she deadpanned. "I want the coat. I really want the coat."