VIDEO: Taylor Swift Makes Surprise Appearance at Ed Sheeran's N.Y.C. Concert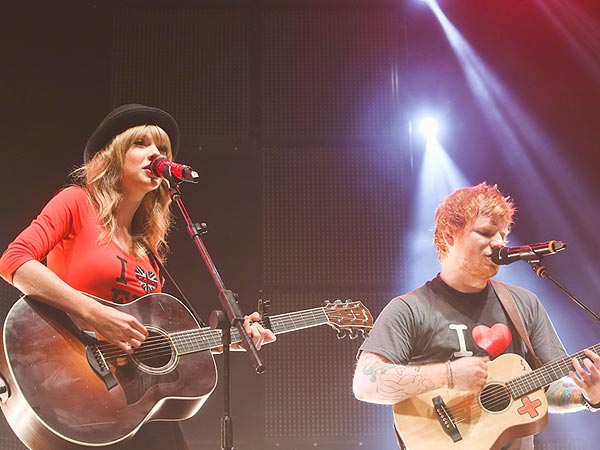 This was a dream come true for Sweeran shippers, who love the idea of Taylor Swift and Ed Sheeran being a couple.

Wearing an "I Heart Ed" shirt, Swift, 23, took the stage at the Brit singer's Madison Square Garden concert in N.Y.C. on Friday to sing their hit "Everything Has Changed."

Sheeran, 22, who's winding up a two-and-a-half-year tour promoting his debut album, was the opening act on Swift's Red tour of the U.S.

"I've traveled all over the country and I've seen some wonderful things and I owe it all to someone," he said as he welcomed his "good friend" onto the stage to a deafening road from the crowd.

Swift recently denied rumors that she's dating Sheeran. "I've never had such a close guy friend before," she told InStyle last month. "It's always kind of creepy because with a guy friend-girl friend situation, it usually feels like one person always wants more. That's not the case here."