Kelly Clarkson Coy on Pregnancy Question but Now Wants Five Kids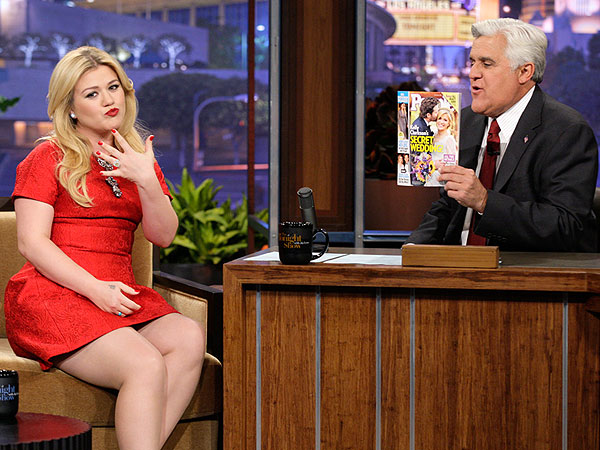 Whether or not she's currently expecting, it sounds like Kelly Clarkson plans on being pregnant a lot over the next few years.

Grilled by Jay Leno on The Tonight Show Monday night, the "Tie It Up" singer, 31, wouldn't reveal much as she deflected pregnancy questions with a fit of giggles.

"We are not announcing anything right now! We're not, no," she said of any news she and new husband Brandon Blackstock might have.

But her plans for kids seem to have expanded even from just a few weeks ago, when the American Idol winner said she wanted two little kids – to join Blackstock's two from a previous marriage.

"We have two kids. And they're so great," she said. "I never wanted kids before, but now I want, like, five."

And she certainly knows how to get them. "Practice makes perfect!" she said. "We're trying, trying, trying … like rabbits!"