See the Entire Alphabet Found on Butterfly Wings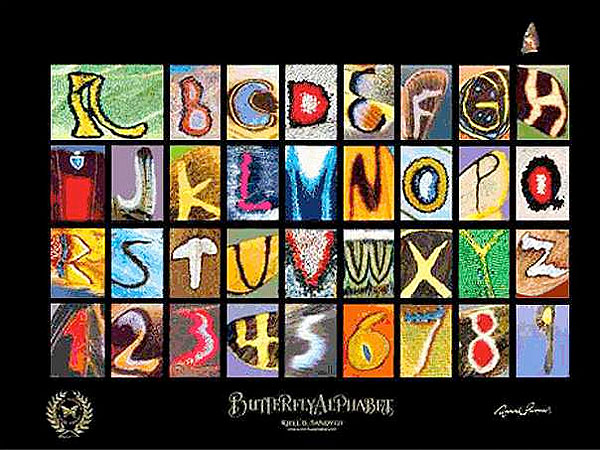 Kjell Bloch Sandved is a Norwegian nature photographer. Throughout the course of his career, he gathered quite the collection of images of butterfly's wings. What he's done with a few of those images is quite extraordinary.

Sandved took 36 butterfly's wings and created an alphabet (plus the 10 single-digit numbers), which he appropriately called Butterly Alphabet.

Here's the cool part: You can order the above image as a poster, or you can contact Sandved for a custom print. You can literally have your name spelled out in butterfly wings. It's about time, right?