Blind Dog and His Guide Brother Find Forever Home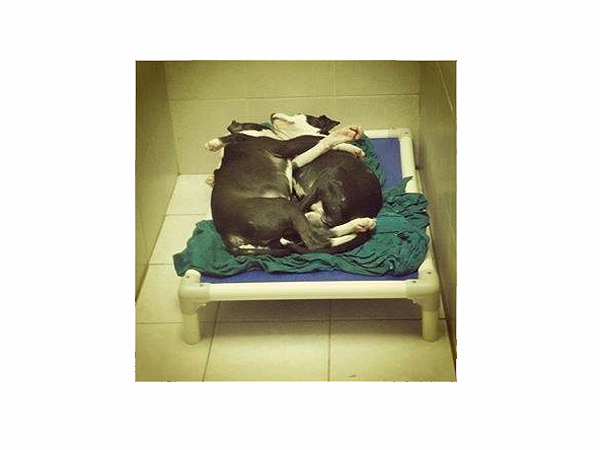 ... And they lived happily ever after!

Jeffrey and Jermaine, the two homeless pups whose story melted hearts when a photograph of them hugging each other in their shelter pen went viral, have found a place to spend forever.

The no-kill animal shelter Operation Ava sorted through more than 10,000 adoptions applications for the 8-month-old pups, who are inseparable because Jeffrey is blind and his brother, Jermaine, is his loyal guide dog. The lucky new owners: Jonathan Hochman and his wife, Veronica McKee.

According to a rep for the shelter, the couple, who live in Springfield, Pa., had been looking to adopt a pair of shelter dogs, as they have a big backyard and are not planning on children.

They will bring the dogs to their new home on Monday.

"I thought these are the cutest dogs I've ever seen," McKee told Today of the moment she saw the photo. "They're incredibly sweet, but they still have that sibling rivalry. There's this sharing thing. It's pretty funny."

The pit bull-Lab mixes, who now have a feline sibling in McKee and Hochman's cat Blabbus, were found on the streets of Philadelphia in October.