Liam Neeson Speaks Out on Natasha Richardson's Death, 5 Years Later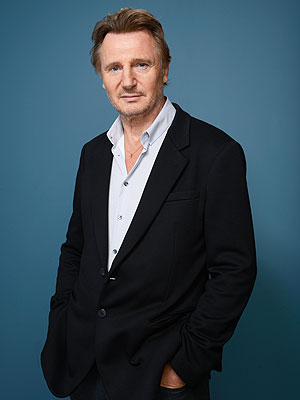 Five years after Natasha Richardson's tragic death stemming from a skiing accident, Liam Neeson is speaking out.

"I spoke to her and she said, 'Oh darling. I've taken a tumble in the snow.' That's how she described it," Neeson told Anderson Cooper on Sunday's episode of 60 Minutes.

At the time of Richardson's accident in Quebec, Neeson, now 61, was in Toronto working on a film.

"When I was in the air the pilot was told, 'Listen, divert your flight to Montreal because she's gonna be taken to the – the big hospital in Montreal.' I got a taxi to this hospital and uh – this doctor, he looked all of 17, showed me her X-ray. And you didn't need to be a rocket scientist to see what was happening."

As he explained, "The brain's squashed up against the side of the skull. And it's – as the blood tries to get a release."

He continued, "I was told she was brain dead. And seeing this X-ray it was, like, 'Wow.' But obviously she was on life support and stuff. And I went in to her and told her I loved her. Said, 'Sweetie, you're not coming back from this. You've banged your head. It's – I don't know if you can hear me, but that's – this is what's gone down. And we're bringing ya back to New York. All your family and friends will come.' And that was more or less it."

Neeson also revealed that the couple – who married in 1994 – had "made a pact" if "any of us got into a vegetative state that we'd pull the plug."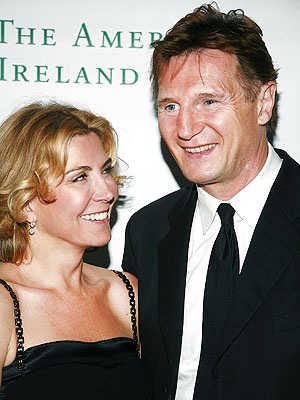 Charles Eshelman / FilmMagic

He added that, as an organ donor, Richardson "donated three of her organs, so she's keeping three people alive at the moment. Her heart, her kidneys and her liver." Neeson calls it "terrific … And I think she would be very thrilled and pleased by that too, actually."


Life as a Single Parent
On a happier note, Neeson also reminisced over when, in 1993, he and Richardson starred together in Anna Christie on Broadway.

"I'd never had that kind of an explosive chemistry situation with an actor, or actress," he said. "She and I were like [Fred] Astaire and [Ginger] Rogers. We had just this wonderful kind of dance, free dance on stage every night, you know?"



Now adjusting to life as a single parent to sons Michael (also known as Micheál), 19, and Daniel, 18, Neeson said "it could have been a hell of a lot worse."

The Non-Stop actor, who returned to work in the days following Richardson's funeral, has made 20 films since her death. "I'm not good without work," he said. "I just don't – I just don't wallow too much. You know? And I just didn't want to – especially for my boys – seem to be wallowing in sadness or depression."