07:20 PM EDT 05/22/2013
The Newswire
Hot Topics:
Credit:

Andrew Southam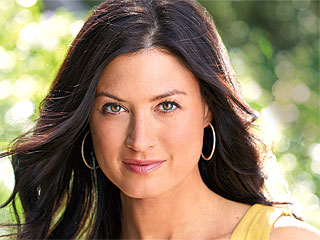 Update
Posted 05/22/2013 07:15PM
Originally posted 05/22/2013 12:40PM
Sitting down for an interview on a sunny afternoon in L.A., Meredith Phillips can't help but complain about those last 10 lbs. she'd like to lose. As a former model and, most notably, the star of The Bachelorette in 2004, she'll admit she's a little hard on herself.

"I need to get back in the gym. I should really be taking better care of myself," she says. "But I really can only focus on one thing at a time right now."

Her primary focus has been far more challenging than logging time on a treadmill. Until six months ago, Phillips, 39, was in the throes of alcoholism. Now, she's more than 150 days sober and still struggling to maintain a healthy lifestyle.
Originally posted 05/22/2013 07:05PM
Two young boys recently had an unexpected competitor join them on the basketball court.

Make that pretty much the coolest unexpected competitor imaginable.

While shooting hoops in Manhattan's Chinatown, the kids were reportedly joined by Andrew Garfield, 29 – and the surprise visitor appeared to come straight from filming The Amazing Spider-Man 2 – he was still in costume.

One video shows the apparent Garfield dribbling and shooting, while another clip shows him high-fiving with the boys, patting one of them on the back and then heading back to wherever he was going – just as a spectator yells, "Andrew Garfield?"
Credit: Matt Baron/Beimages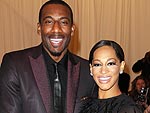 Originally posted 05/22/2013 06:15PM
"Alexis and the baby are doing great," the New York Knicks forward announced Wednesday
Credit: Joshua Lott/AFP/Getty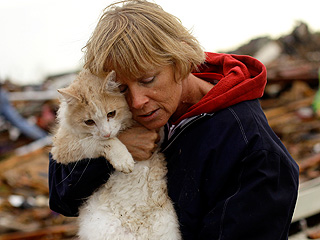 Originally posted 05/22/2013 05:45PM
Amid the death and destruction facing families left displaced by the tornado that struck several suburbs of Oklahoma on Monday, a handful of residents have been fortunate to return to the sites of their homes and come face-to-face with their furry friends.

Earlier in the week, Barbara Garcia was reunited with her missing dog during an on-camera interview, in which a member of the CBS News crew spotted her pup struggling to escape the debris.

Garcia's story is just one of many touching reunions, such as that of June Simson (above). Upon returning to the remains of her home, she discovered her cat, Sammi, covered in dirt but alive, standing atop the rubble.
Credit: Jason Merritt/Getty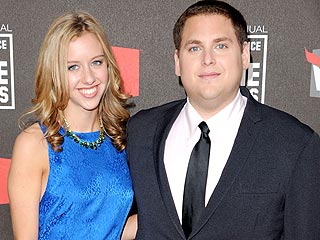 Originally posted 05/22/2013 05:15PM
While he may be starring in This Is the End, it's anything but for Jonah Hill and his ex-girlfriend Jordan Klein.

The former couple may have rekindled their romance because they were seen kissing at a Starbucks in North Hollywood on Wednesday.

"They were walking toward Starbucks," an onlooker tells PEOPLE. "Then the next thing we knew, he grabbed the back of her head and started passionately kissing her on the side of the street."
Credit: Ramey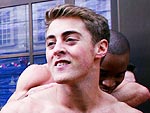 Originally posted 05/22/2013 04:45PM
Are you satisfied with the latest update?
Credit: Michael Simon/Startraks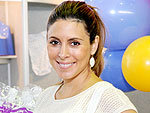 Originally posted 05/22/2013 04:15PM
The actress jokes that she plans to "stay inside in air conditioning" for the remainder of her pregnancy
Update
Posted 05/22/2013 03:40PM
Originally posted 05/22/2013 01:00PM
Hollywood's finest and most familiar faces – from Jessica Chastain to Jessica Biel – have flocked to the South of France for the Cannes Film Festival. (Did we mention Jennifer Lawrence, Leonardo DiCaprio and Emma Watson, too?)

But the true stars of the festival have yet to show up.

Meet the ginger-colored cats who steal scenes from Oscar Isaac, Carey Mulligan and Justin Timberlake in the Coen brothers' latest film, Inside Llewyn Davis. (Fun fact: It took six felines to fill the role of the cat who follows Isaac around 1961 New York in the film.)
Credit: Fernando Nunez/Jam Media/LatinContent/Getty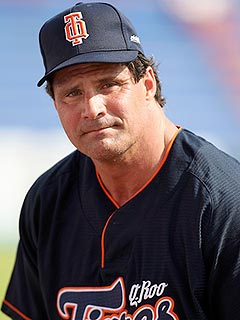 Originally posted 05/22/2013 03:20PM
Former major league baseball slugger Jose Canseco is a person of interest in a sexual assault in Las Vegas, according to police.

On Wednesday, the Las Vegas Metropolitan Police Department issued a statement saying they are "currently investigating" the case, and "Jose Conseco has been named as the suspect in this investigation. At this time no charges have been filed and our investigation remains ongoing."

"Per department policy neither victim information or investigation details are available for release," the statement continues.
Credit: Courtesy Harley Pasternak; Getty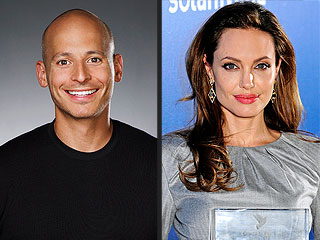 Originally posted 05/22/2013 02:45PM
Recently, Angelina Jolie revealed that she "decided to be proactive" and underwent a preventive double mastectomy upon discovering she had the gene that would most likely cause her to develop breast cancer.

I enjoy her movies and admire her work with the U.N., but I truly respect her for being such an incredible role model for women who are faced with similar odds.

Arguably one of the most beautiful women in the world, Angelina is redefining femininity, beauty, strength, and setting an example of how WE can make decisions and take actions that can actually increase our span and quality of life.

For many, Angelina's surgery (and her plan to undergo another surgery to remove her ovaries) may seem hard to relate to, and somewhat extreme.  Not all of us are faced with the odds that Angelina faces (or should I say, DID face).
Advertisement
The most buzzed about stars this minute!
Treat Yourself! 4 Preview Issues
Got a News Tip?
Send it to our People.com editors!