04:09 AM EDT 03/19/2015
Credit:

Robyn Beck/AFP/Getty; Mark Rolston/AFP/Getty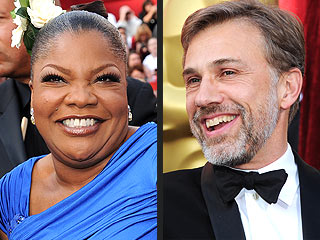 Originally posted 03/07/2010 10:00PM
Its title proved prescient. Precious: Based on the Novel 'Push' by Sapphire was a double winner during the middle point of the 2010 Academy Awards on Sunday night.

Even though she seemingly had a lock on the Supporting Actress Oscar, Mo'Nique triggered a welcome jolt that reverberated through Hollywood's Kodak Theatre when her name was announced. She first thanked the Academy "for showing that it can be about the performance and not the politics."

She then paid tribute to Gone with the Wind Supporting Actress Hattie McDaniel, the first African-American ever to win an Oscar (in 1940), and "for enduring all she had to, so I wouldn't have to."
Credit: Mark Ralston/AFP/Getty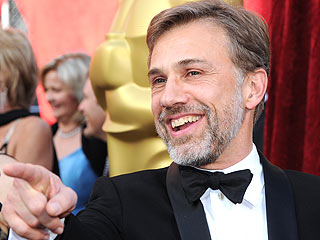 Originally posted 03/07/2010 09:00PM
Music and laugher kicked off the 2010 Academy Awards from Hollywood's Kodak Theatre. In a non-traditional first, the show actually opened with the 10 Best Actor and Actress nominees introduced alphabetically before escorts rose from the audience and guided them to their seats.

Then the fun began.

Neil Patrick Harris, who hosted the Tonys and Emmys last year, delivered the show's opening musical number, "No One Wants to Do It Alone," essentially setting the stage for hosts Steve Martin and Alec Baldwin – who spent their opening dialogue poking fun at the top nominees who had just been seated.

"There's that damn Helen Mirren," said Martin – prompting Baldwin to say, "Steve, that's Dame Helen Mirren."
Credit: Amy Sancetta/AP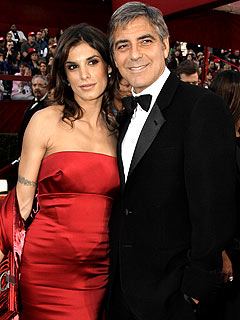 Originally posted 03/07/2010 09:00PM
George Clooney is a betting man – and even he is betting he won't win the Best Actor trophy at Sunday's Academy Awards.

"If you were to say to me, 'Put all of your property on one thing,' I would put all of it on that," Clooney joked with Ryan Seacrest on the red carpet. His choice? "I even voted for Jeff Bridges."

Still, that doesn't mean the actor wasn't in good spirits at Sunday's award show. "I am not a lonely guy," Clooney, who brought girlfriend Elisabetta Canalis as his date, said. "Look, I am surrounded by stunning women in long dresses."

And the actor had another celebrity admirer on the red carpet: Sherri Shepherd. "I'm traumatized because I want George Clooney," the View cohost, who emceed ABC's red carpet special, said. Then she asked Canalis: "You don't mind do you?"

While Canalis smiled and said "no," her Up in the Air beau joked that her answer was because she didn't understand the question. "She doesn't understand English or she'd kill you," he said with a smile. "She'd cut you with a stiletto."
Credit: John Shearer/Getty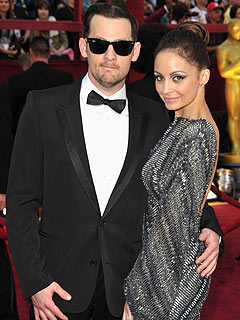 Originally posted 03/07/2010 08:05PM
Now that would be a reason to celebrate!

Joel Madden and Nicole Richie recently announced their engagement after keeping it secret for a while. But could they be walking down the aisle soon?

"It's tomorrow," Richie deadpanned, when asked by Ryan Seacrest on the Oscar red carpet if she and Madden had picked a wedding date. But Madden, who is set to deejay inside the ceremony, joked that he wanted to do it right after the telecast. "I thought it [would] be cool to do it here," the rocker said.

While Richie joked with Seacrest that she'd love him to "get ordained" and marry the couple, the starlet was less direct when pushed for more details about the nuptials. And her fiancé was equally tight-lipped.
Credit: Chris Carlson/AP, Chris Pizzello/AP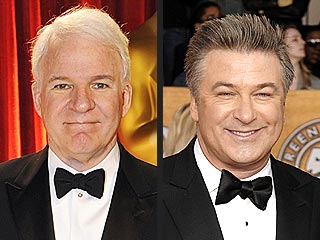 Originally posted 03/07/2010 07:45PM
The Academy Awards have a well-known tendency to run over their three-hour time slot, and it's unlikely that this year will be any different, especially with two hosts instead of one and 10 best picture nominees rather than the usual five.

UPDATE: The official running-time of show was 3 hours, 37 minutes and 5 seconds!

So if you're a gamblin' man, guess how long the show will go:
Credit: Kevin Mazur/WireImage, Evan Agostini/AP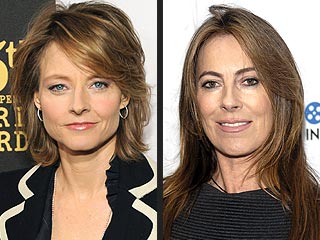 Originally posted 03/07/2010 07:20PM
Hey Kathryn Bigelow, you hear those loud fans? One of them is none other than Jodie Foster.

Supporting what could be the first female win for the Best Director Oscar is especially easy for fellow director Foster, who hopes it will mean "more opportunities for women to direct."

"Am I going to be chanting, 'Kathryn Bigelow, Kathryn Bigelow, Kathryn Bigelow?' " Foster told PEOPLE of cheering the Hurt Locker director at the 25th Film Independent Spirit Awards Friday. "Listen, it's a great honor for any director: Male, female, carnivore, vegetarian. But I was thrilled to see a film of that caliber with such a strong hand as a director."

Added Foster: "This is clearly something that she's worked her entire life for."
Credit: AP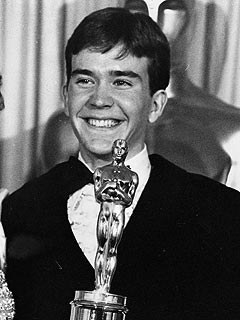 Originally posted 03/07/2010 06:35PM
"About five years ago my sister and I were having a party at my house upstate New York. She put it in the refrigerator. She thought that would be kind of funny to put the Oscar in the refrigerator when people would go grab a beer or something. It's still there."

• Leverage star – and 1981 Best Supporting Actor winner – Timothy Hutton tells Sirius XM radio about where he stashes his trophy for Ordinary People.
Credit: Adhemar Sburlati/Broadimage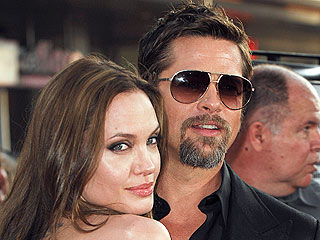 Originally posted 03/07/2010 06:00PM
The nominees are in – and pundits have been making predictions for weeks. But what about those unpredictable factors – the red carpet run-ins and new couplings that will make this year's Academy Awards super memorable?
Credit: INF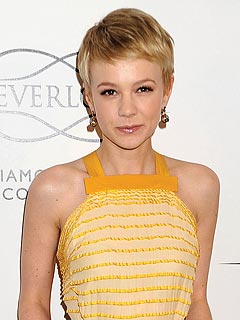 Originally posted 03/07/2010 10:30AM
She has scored Golden Globe, SAG Awards and Oscar nods for her role in An Education. She even took home the highest honor at the BAFTA Awards in London. But as the end of award season draws near, Carey Mulligan says she's ready for it all to be finished!

"It's been a really long time," she told PEOPLE at a luncheon thrown by the Diamond International Corporation in her honor. "It's kind of nostalgic now ... I think I'm just gonna remember this weekend really vividly forever."
Credit: Frederick M. Brown/Getty, Mark Cuthbert/Landov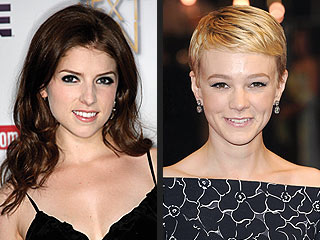 Originally posted 03/07/2010 09:00AM
There will be a whole lot of green on the red carpet Sunday night. No, the procession into the 2010 Academy Awards isn't getting a makeover. This year's pool of nominees are just a fresh-faced bunch of newcomers!

The first-time Oscar nominees are as varied as their roles. From Christoph Waltz, who is the favorite among best supporting actor contenders for his role as an evil Nazi colonel in Quentin Tarantino's Inglorious Basterds, to Mo'Nique, who is the front runner in the best supporting actress category for playing an abusive mother in Precious: Based on the Novel Push by Sapphire.

Her competition includes film alum Maggie Gyllenhaal for Crazy Heart and big-screen newbie Anna Kendrick for Up in the Air. The best actress race also has some young blood: An Education's Carey Mulligan and Precious's Gabourey Sidibe, who was an unknown receptionist before landing this, her first, role.

The Academy's votes will be revealed Sunday night. But now it's your turn:
Advertisement
The most buzzed about stars this minute!
Treat Yourself! 4 Preview Issues
Got a News Tip?
Send it to our People.com editors!