08:23 AM EDT 05/21/2015
Credit:

Craig Sjodin/ABC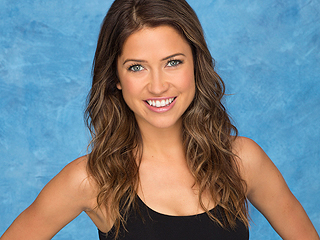 Originally posted 05/21/2015 07:40AM
As any fan of The Bachelorette knows, over-the-top gowns and jewels are part of the package.

But for newly minted Bachelorette Kaitlyn Bristowe, all that glam took some getting used to.

"I wear combat boots and backwards hats and baseball tees," says the 29-year-old former dancer instructor. "So it was so weird. I felt guilty putting the dresses on because I'm too much of a skid for this!"
Credit: Craig Sjodin/ABC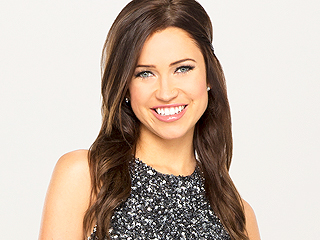 Originally posted 05/20/2015 02:10PM
Kaitlyn Bristowe is the Bachelorette! She charmed her way into the hearts of the Bachelor Nation – and nearly the Bachelor himself, Chris Soules, on season 19 of The Bachelor. Now Kaitlyn has begun her own journey to love.

THERE YOU HAVE IT!!! I can finally say that I, Kaitlyn Bristowe, am the Bachelorette. What a whirlwind. When Chris Harrison told me the news, of course I was excited. But the first thing that came to mind was, 'How is Britt?' I wanted to run to her and give her a huge hug and make sure she was okay. Britt is a strong woman, so I knew she would handle it well, but that's just not something anyone would want to go through. It was without a doubt the strangest mix of emotions all at once.

I did feel guilty being excited because I knew someone's feelings were hurt. But I was grateful, eager and relieved. As the excitement took over, I was sooo stoked I got to call my mom! I knew how happy she would be for me and that my whole family was probably anxious. I had just been through such a roller coaster of a night, there were so many conversations and emotions happening, I couldn't comprehend doing another cocktail party and then having my first rose ceremony. It was the longest and the best night of my life.
Originally posted 05/20/2015 01:50PM
The Bachelorette
is back!
Tuesday night's episode
revealed that
Kaitlyn Bristowe
is the reigning bachelorette for season 11 – a decision that was made with it's fair share of drama and cringe-inducing introductions. After all, this ABC classic wouldn't be what it is without some horrendously awkward moments while on the quest for love.
Let us remind you ...
Credit: Rick Rowell/ABC
Originally posted 05/20/2015 08:10AM
Bachelorette contestant Ryan McDill has explained his drunken antics on the show Monday.

The hopeful quickly earned himself the distinction of being the worst Bachelorette contestant ever after he slapped Kaitlyn Bristowe on the behind, tried to kiss Britt Nilsson and threatened to "rape" one of his fellow contestants.
Credit: Rick Rowell/ABC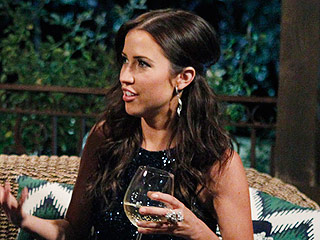 Originally posted 05/20/2015 07:20AM
Former Bachelor Chris Soules got a lot of attention for his constant kissing on the show, and now new Bachelorette Kaitlyn Bristowe says she might have him beat.

"I think I broke a record on night one for how many guys I kissed," Bristowe tells PEOPLE. "My mind-set was, 'Damn right I'm going to kiss everybody! I'm trying to find a husband here!' "
Credit: Craig Sjodin/ABC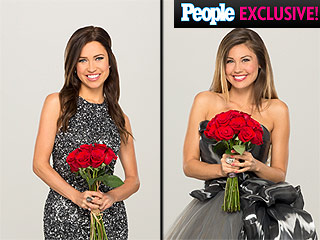 Originally posted 05/19/2015 09:00PM
The Bachelorette's face-off between Kaitlyn Bristowe and Britt Nilsson may have incited online criticism, but Bristowe – who was revealed to be the last standing woman on Tuesday night's episode – says she doesn't feel the premise went too far.

"I definitely had my concerns and questions," the 29-year-old former dance instructor tells PEOPLE. "But I don't think I would have gone through with it if I thought it was just sexist. At the end of the day, it is still a TV show."


Photo by: Rick Rowell / ABC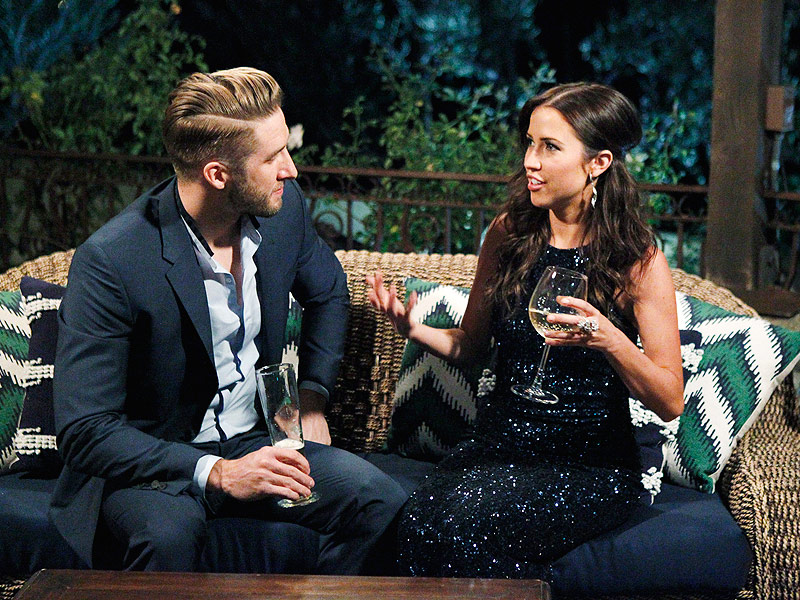 Bristowe, who works with RAW Beauty Talks to help empower women, says it took some practical thinking to get past any worries about sending the wrong message.
Credit: Rick Rowell/ABC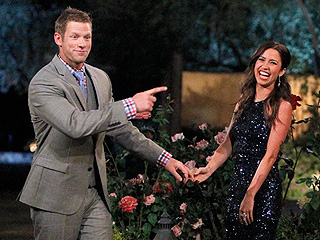 Originally posted 05/19/2015 09:00PM
Spoilers for The Bachelorette are below!
Credit: Rick Rowell/ABC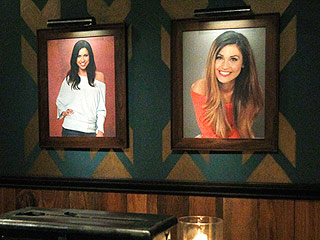 Originally posted 05/19/2015 08:10PM
She made a powerful first impression on former Bachelor Chris Soules, but when it came to the face-off to determine the next Bachelorette, Britt Nilsson was sent packing on night one.

"I was in a state of shock," Nilsson tells PEOPLE of hearing the news that Kaitlyn Bristowe won the vote for the title. "I was a little numb and then of course the other feelings started coming. I wasn't chosen, that's rejection. That's kind of embarrassing."
Credit: Rick Rowell/ABC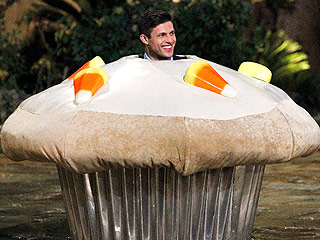 Originally posted 05/19/2015 03:35PM
While most of the attention was focused on the admittedly "awkward" (and frustratingly unresolved) competition between Kaitlyn Bristowe and Britt Nilsson on Monday's season 11 premiere of The Bachelorette, let's not forget that there were 25 handsome men at the mansion, too.

As usual, some guys pulled out the stops, including a cupcake-mobile (more on that in a minute), a "car pool" and hand-drawing; others floundered in introducing themselves to both Bachelorette hopefuls – we're looking at you, canned-statement-peddling "healer" Tony and sloppy, feel-copping Ryan M. (assuming the "M" stands for McDrunkedy-Drunk).

But this isn't a talent competition, it's a journey to love. With that in mind, the most important question moving forward is, Who genuinely seems like they could establish a real connection with this season's Bachelorette (whoever she may be)? In no particular order, we think the front-runners are ...
Advertisement
The most buzzed about stars this minute!
Treat Yourself! 4 Preview Issues
Got a News Tip?
Send it to our People.com editors!