04:41 AM EDT 03/19/2015
Originally posted 01/23/2014 05:45PM
Most of us will never live in a harem, manage a pop group or spend time in an Italian prison … but pick up these memoirs and you may feel as if you have. Share your thoughts on our staffers' latest choices – and let us know what you're reading.
Credit: Brooks/Dharma/INF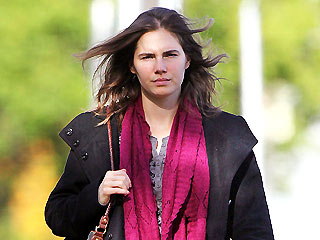 Originally posted 09/30/2013 07:40AM
American student Amanda Knox's second appeals trial in her British roommate's murder opened in Florence Monday in the absence of the star defendant.

Italy's highest court ordered a new trial for Knox and her former Italian boyfriend, overturning their acquittals in the gruesome 2007 slaying of Meredith Kercher with a harsh assessment of an appeals court acquittal in 2011. The Court of Cassation said the acquittal was full of "deficiencies, contradictions and illogical" conclusions.

The appellate court is expected to re-examine forensic evidence to determine whether Knox and her former boyfriend helped kill the 21-year-old Kercher while the two women shared an apartment in the Umbrian university town of Perugia.

Knox, now a 26-year-old University of Washington student in Seattle, has not returned to Italy for the trial, nor is she compelled by law to do so. The appellate court hearing the new case could declare her in contempt of court but that carries no additional penalties.
Credit: Brooks/Dharma/INF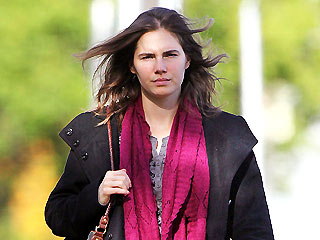 Originally posted 04/27/2013 09:00AM
It's a sunny spring Sunday in suburban Seattle, and Amanda Knox and her family are doing what they love: just hanging out at her mom Edda and stepdad Chris's house, listening to some tunes. Edda is off running errands; Amanda's stepsisters Delaney and Ashley, who live nearby with her dad, Curt, have bustled in and out; Amanda's sister Deanna, 24, is kicking back in the kitchen as the family's dogs and cats meander around.

Cracking open a beer, Chris plays deejay while Amanda mouths the words to a rap tune, bobbing to the beat.

Then the Jay-Z/Alicia Keys song "Empire State of Mind" comes on, and something about it – maybe the references to a concrete jungle – takes her back. "Eminem and Michael Jackson were huge in prison," she says evenly. "I remember when Michael Jackson died. The entire prison wept."
Originally posted 04/18/2013 06:30PM
She's been free since 2011, but Amanda Knox – who spent four years in Italian prison for murder – still faces moments of crippling anxiety, she tells PEOPLE Magazine exclusively.

During an emotional, candid and wide-ranging interview, which took place in her mother's Seattle home over several days, Knox, 25, details her odyssey from carefree American college student in Perugia, Italy, to convicted murderer confined to a cell for four years for allegedly killing her roommate, British student Meredith Kercher.

"When Meredith was murdered and I was arrested, it was so shocking. It was paralyzing. Everything toppled," says Knox, who also shares the overwhelming joy of being set free after an appeals court overturned the charges in 2011.
Credit: Landov; X17 Online; Splash News Online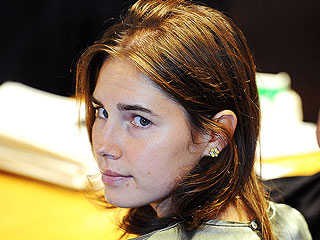 Originally posted 03/26/2013 03:00PM
Find out why her case is headed back to court more than 5 years after she was acquitted of murder charges
Credit: PA Photos/Landov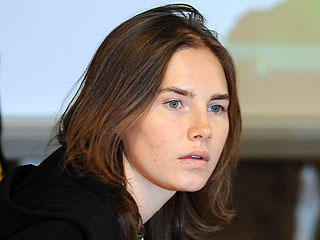 Originally posted 03/26/2013 08:50AM
As she continues to proclaim her innocence, Amanda Knox will be retried for the 2007 stabbing murder of Meredith Kercher, an Italian court ruled on Tuesday.

Knox, an American, and her Italian then-boyfriend Raffaele Sollecito were initially found guilty of killing Knox's 21-year-old British roommate and spent four years in prison – but that verdict was thrown out on appeal of the scientific evidence in 2011.

Italy's Court of Cassation has now thrown out the acquittal and ordered a retrial to be held in Florence, Reuters reports. She will not have to appear in Italy as defendants there are not required to be in court.
Credit: PA Photos/Landov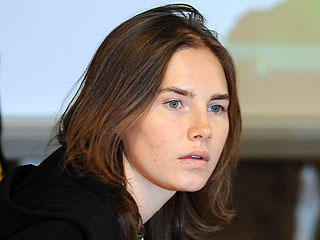 Originally posted 03/25/2013 08:15AM
An Italian court is expected to rule Monday whether American Amanda Knox will face a retrial in the murder case of her roommate, British student Meredith Kercher.

Knox, now 25, along with her Italian ex-boyfriend Raffaele Sollecito, was acquitted on appeal of Kercher's murder in October 2011 after an 11-month trial that was watched around the world. Knox, who now lives in Seattle, and who long professed her innocence in the gruesome 2007 stabbing death, spent four years in jail as she waited to go to trial.
Credit: X17online, INF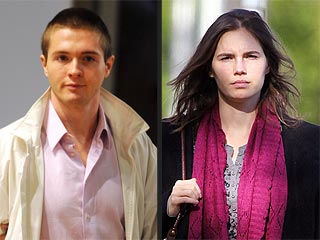 Originally posted 09/22/2012 10:15AM
It was the ghosts that troubled Raffaele Sollecito the most. During the four dark years he was locked away in an Italian prison cell for a murder that made headlines around the world, he claims to have been haunted by the ghost of his then-girlfriend Amanda Knox.

"I dated Amanda for nine days, then I spent four years living with her ghost, with that monster created by the media," he tells PEOPLE. "It became a living nightmare."

One year after an Italian court freed Sollecito, 28, and Knox from prison after being wrongfully convicted of the 2007 murder of Knox's British housemate, he's struggling to adjust to freedom.

"My life as I knew it is gone, disappeared," says Sollecito, whose new memoir Honor Bound, is exclusively excerpted in this week's issue of PEOPLE. "It's taking time to get used to normal life again."
Credit: X17online, INF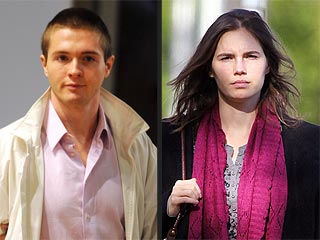 Originally posted 09/12/2012 01:45PM
Amanda Knox's former boyfriend, Raffaele Sollecito, insists in a memoir that he's innocent of murder but acknowledges his memory was impaired by the marijuana that they both smoked and that they later acted in a way that invited police suspicion.

Knox and Sollecito were both released from prison in 2011 after an Italian appeals court overturned their murder convictions in the savage 2007 slaying of Knox's exchange student roommate.

Authorities alleged Meredith Kercher, 21, was killed in Knox's Perugia apartment in a sadistic sex game gone awry. The case featuring the attractive American Knox – she called herself "Foxy Knoxy" on MySpace – became a scandalous sensation in Europe.
Credit: Maxim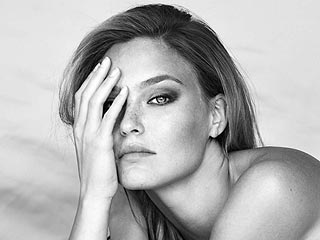 Update
Posted 05/21/2012 10:00PM
Originally posted 05/21/2012 04:55PM
Bar Refaeli is hot – really hot!

The supermodel (and Leonardo DiCaprio's ex-girlfriend) tops Maxim's Hot 100 list this year – and it's not hard to see why.

Refaeli tells the magazine in its issue, on stands May 29, that she was "shocked that among all these beautiful ladies, I'm number one." Meanwhile, Maxim's editors say the Israeli beauty "puts the 'promise' in the Promised Land."

Capping off the top 10, which was voted on by readers for the first time ever: Olivia Munn; Mila Kunis; Katy Perry; Olivia Wilde; Jennifer Lawrence; Emma Stone; Megan Fox; Malin Akerman; and Adrianna Palicki.
Advertisement
The most buzzed about stars this minute!
Treat Yourself! 4 Preview Issues
Got a News Tip?
Send it to our People.com editors!